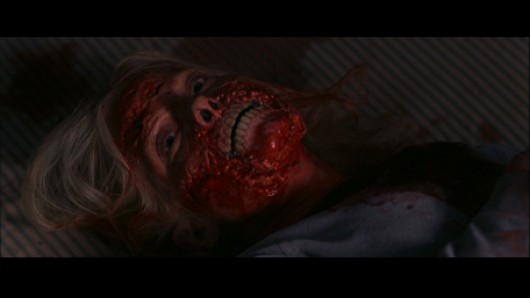 Cabin Fever, directed by Eli Roth, is one of those marmite type of films which you either love or hate. Incredibly I hated it on first watch, but absolutely loved it second time round. The film was a great introduction to the director, and actually showed an awful lot of imagination and skill. Cabin Fever 2, directed by House of the Devil's Ti West, was a bit of a shambles and nowhere near as good as the original, although there were moments of brilliance in the sequel, especially in the opening and closing credits. So the news of two new sequels on the way is very much welcomed here at HCF, read on for the details:
The Indomina Group has bought the rights to two Cabin Fever sequels which will filmed back to back in the Dominican Republic, and shooting is expected to take place early Spring 2012. The two sequels will be called Cabin Fever: Patient Zero and Cabin Fever: Outbreak, Patient Zero will be written by Jake Wade Wall (The Hitcher remake, When Strangers Call) and Outbreak will be written by Adam and Deborah Marcus (The Texas Chainsaw Massacre 3D, I Walked With a Zombie). The studio responsible for producing the original film, Hypotenuse Pictures, will be producing the two sequels and Indomina Group Vice Chairman and CEO Jassbiner Singh Mann will executive produced, here is what he had to say:
"We see tremendous potential with the 'Cabin Fever' franchise. We are committing to two new 'Cabin Fever' films because there is a real demand from a devout fanbase – not just 'Cabin Fever' die hards but a large and vocal group of horror fans around the world. Indomina is excited to take the reigns of the franchise and deliver on these next two films."
Here are the plot details for the two sequels:
Patient Zero: "When a cruise ship in the Caribbean collides with an abandoned research vessel, a deadly virus is unleashed. Passengers must find a way to survive before the flesh eating disease consumes them all."
Outbreak: "In this film a doctor and his family travel to a remote Caribbean island to investigate a minor flu outbreak, only to discover a vicious flesh-eating virus that threatens everyone on the island. The family is faced with responsibility to prevent a worldwide epidemic."
Sounds very interesting indeed, and you can expect to hear a lot more on these two films as they develop.
By Matt Wavish