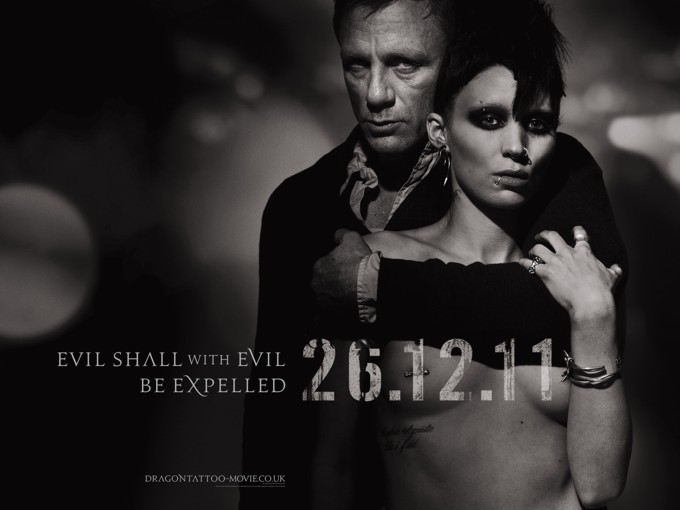 With less than a month to go, David Fincher's remake of the Swedish film adaptation of The Girl With The Dragon Tattoo is on everyones lips to be one of the best films this year. Part of Stieg Larsson's highly successful Millenium Trilogy, The Girl With The Dragon Tattoo starred Noomi Rapace as computer hacker, Lisbeth Salander. In this remake, Rooney Mara takes the lead role and Daniel Craig stars as journalist Mikael Blomkvist, previously played by Michael Nyqvist in the Swedish original.
Many fans of the book are hoping Fincher's version is more faithful to the book than it's Swedish counterpart, but nevertheless the film will be a massive treat for fans everywhere upon it's release in cinemas on Boxing Day this year.
Check out our The Girl With The Dragon Tattoo Gallery below as well as the theatrical trailer, complete with The Immigrant Song by Karen O and Trent Reznor.
[youtube]https://www.youtube.com/watch?v=WVLvMg62RPA[/youtube]
[nggallery id=58]