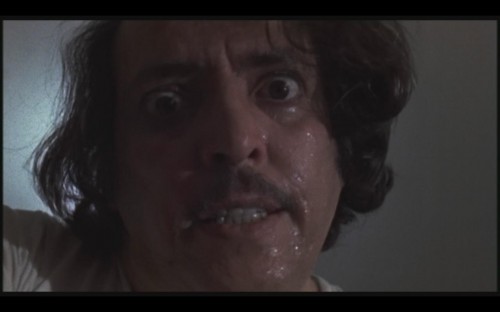 The remake of classic 80's slasher Maniac has already caused a stir by casting none other than Elijah Wood in the role of  the sweaty, violent, sadistic bastard Frank Zito as the films 'Maniac'. With Nora Arnezeder cast as Anna, Alexandra Aja on to produce and write the screenplay with Gregory Levasseur and Aja' pal Franck Khalfoun on to direct, Maniac could well become something extremely interesting.
Further news arrived recently, although not yet confirmed, of plans to film parts of the film in Point of View. Early rumours were saying the entire film would be POV but those rumours have been buried. However, it is sounding likely that POV shots will be used for when Frank Zito is on screen, and that the only way we get to really see him is in reflections in mirrors etc. Other rumours are saying the POV style will only be used when he is killing.
Either way, it is sounding very likely that POV camerawork will be used in some form, and that is a very interesting idea indeed.
More as it develops.
By Matt Wavish