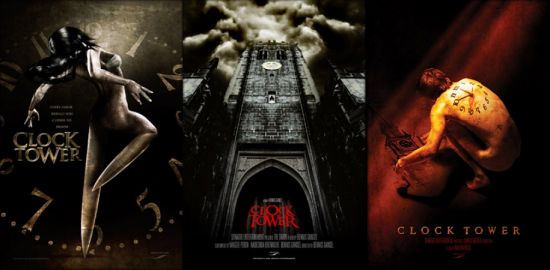 Director David R. Ellis is a very busy man after giving us Shark Night earlier this year. Announced just a few months ago was that he is now signed on to direct backwoods horror The Briar Lake Murders. Re-teaming with Shark Night star Sara Paxton, you can read more on that horror here
Not only is Ellis currently moving ahead with cop thriller Milwaukee, the live adaptation of Anime 'Kite', AND the comedy Hot Water, he has now offered up his services on another horror called Clock Tower. Ellis claims the Thing-like horror is a "cool" supernatural horror.
Ellis also said:
"Clock Tower is about a spirit force that takes over peoples bodies and makes them do really horrific things," he said.
"It kind of goes from body to body searching for people with an elevated heartbeat.
"At the right time it gets in there and people go crazy and start killing other people.
"It's really well written and it's going to be a lot of fun."
The project has been in development for years and concerns a young woman who receives a disturbing phone call from her estranged mother warning her not to come home. When she investigates, she uncovers a terrible supernatural truth from her past. Martin Weisz was previously attached as was Jorge Olguin back in 2006.
It would appear that Kite will be arriving first though as it is a mega budget movie which Ellis plans to film in South Africa. He is looking at Blake Lively or Jennifer Lawrence to star as the heroine in a story based on post-apocalyptic Japan.
More as it happens.
By Matt Wavish