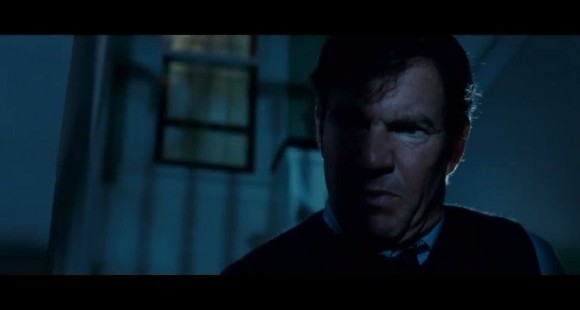 Desperate to see Dennis Quaid lose his marbles? Well, now you can as a brand new trailer has been unleashed for director Martin Guigui's psycho chiller, Beneath the Darkness. The lucky US get this film in cinemas 6th January, while here in the UK we still have to wait. We have all the details here for you from a recent press release ahead of its US opening, I have included both the new trailer and the original trailer we showed here sometime ago. The new poster is at the bottom of the post, enjoy!
From the official Release:
The terrifying secrets of a small town hero are exposed when a teenaged prank turns deadly in the tense psychological thriller BENEATH THE DARKNESS, starring Dennis Quaid, Aimee Teegarden ("Friday Night Lights"), Tony Oller, Stephen Lunsford, Devon Werkheiser, Brett Cullen, Amber Bartlett and Dahlia Waingort. IMAGE ENTERTAINMENT will theatrically release the film on January 6, 2012.
Synopsis:
In BENEATH THE DARKNESS, Ely Vaughn (Quaid) is a pillar of the community in tiny Smithville, Texas. The town's mortician, Ely has been revered since his days as the high school's star quarterback. But since the tragic death of his wife two years earlier, Ely has withdrawn from his neighbors, while local teens spread stories of supernatural goings on at Ely's mansion—which is also the funeral home. When high school friends Travis (Oller), Abby (Teegarden), Brian (Lunsford) and Danny (Werkheiser) decide to check out the rumors, they are shocked to see the supposedly grieving widower dancing with a mysterious woman behind the curtains of his bedroom window. Their curiosity aroused, the four teens wait for Ely to leave the house before breaking in to investigate.
But instead of finding clues to the woman's identity, they stumble on a grotesque, long-hidden secret. The sadistic mortician next door will now stop at nothing to literally bury his past.
By Matt Wavish