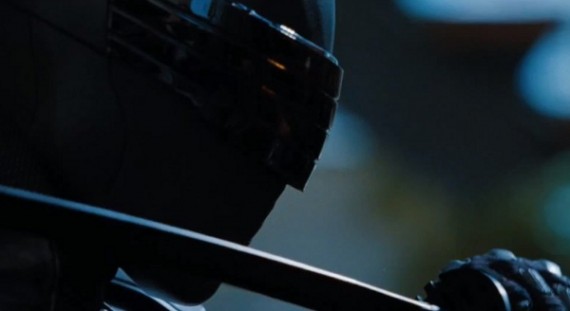 The first G.I Joe film was a daft, but incredibly fun action flick that was perfect Friday night entertainment. The sequel, directed by Jon M. Chu, actually looks alright and would appear to be taking everything that made the first movie so embarrassingly fun to the next level.
Stick with the trailer for an awesome cliff face fight involving swords and rope (bad combination) and you will also see Bruce Willis reprising his John McClane role with a great finish to the trailer and a classic one-liner. I doubt this film will break any new grounds, or even be all that inventive, but it sure looks fun!
The sequel stars Dwayne 'The Rock' Johnson, Bruce Willis, Channing Tatum, Adrianne Palicki, Byung-hun Lee, Ray Stevenson, Joseph Mazello and Arnold Vosloo. Expect to see the film in UK cinemas 22nd June 2012.
Synopsis:
The G.I. Joe team faces off against Zartan, his accomplices, and the world leaders he has under his influence.
By Matt Wavish
[youtube]https://www.youtube.com/watch?v=bSX2oxLdcWA[/youtube]