Santa Claus (1985)
Directed by: Jeannot Szwarc
Written by: David Newman, Leslie Newman
Starring: David Huddleston, Dudley Moore, John Lithgow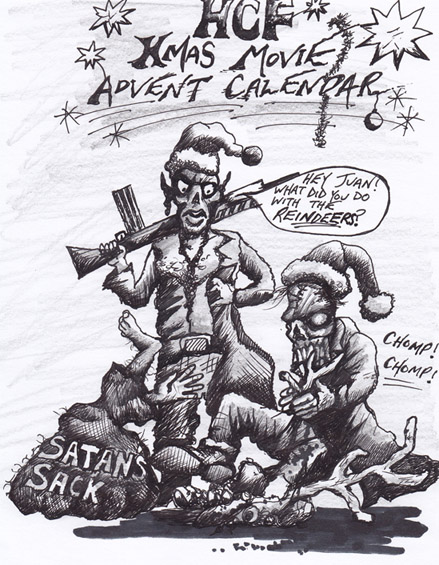 Santa Clause the Movie is a curious film. It's one I've probably seen every Christmas since I can care to remember, and is probably viewed through rose-tinted glasses, but given it's title, the focus really isn't on jolly bearded fat guy. Although the opening centres on how Santa became a resident at the North Pole and in the company of elves. Once the first act is out of the way, the story shifts focus to one of the elves, Patch, played by Dudley Moore. When the try hard Patch, comes up with a more efficient method of making toys for Santa, things seem to be going really well. That is until production is pushed beyond its limit and the toys aren't made to standard. This results in a lot of unhappy children come Christmas morning, as all of their gifts start to break (which elf was in charge of quality control?). As a result, patch exiles himself and ends up in New York city. With the assistance of John Lithgow's evil, greedy toy manufacturer, Patch sets out on what he sees as a journey of redemption, by trying to manufacture something new for next Christmas. But as before, things soon start to go wrong.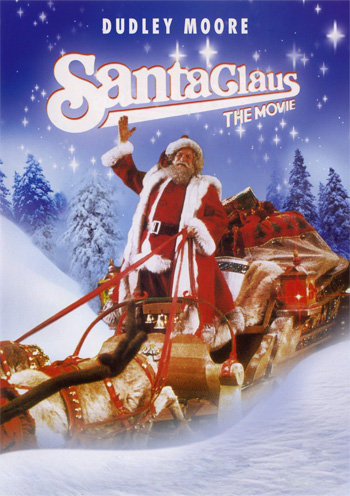 As I've mentioned, I can't help but watch this film through hazy eyed nostalgia, as I've pretty much grown up watching it every year and now watch it with my kids. Maybe it's just because it gets me in the mood for this time of year, but I always enjoy it, even though I'm sure if this was to have been my first viewing I'd have found it to be an oddly put together film, which is baffling as to why most of it focusses on an elf and his corporate exploits, when the film is titled Santa Claus the Movie! Also, the comeuppance John Lithgow's character receives is somewhat odd, and makes you wonder what will happen. I could be interpreted as quite a grim end to the film! However,  it's good fun and very much a product of it's time, and there's nothing better than putting this on, on Christmas Eve (it usually airs on TV that day) and sitting down with the family. It's by no means brilliant, but it is enjoyable.
Rating: