A Christmas Carol (2009)
Directed by: Robert Zemeckis
Written by: Charles Dickens, Robert Zemeckis
Starring: Bob Hoskins, Cary Elwes, Colin Firth, Daryl Sabara, Gary Oldman, Jim Carrey, Robin Wright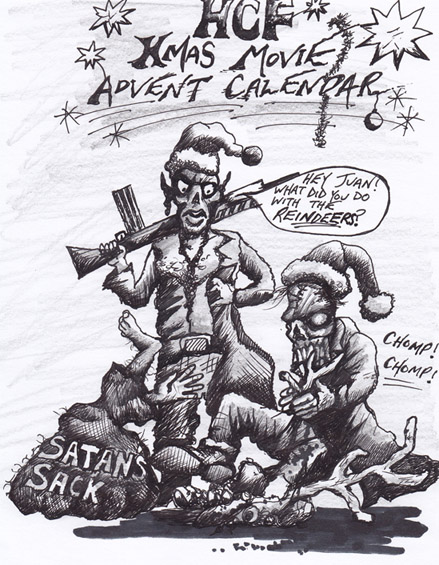 Another Christmas movie, another take on A Christmas Carol. This time, it's Robert Zemeckis' Mo-cap movie, starring the rubber faced, limb flailing Jim Carrey, in the main role of Scrooge. You should know the story by now. Scrooge is visited by the ghost of Jacob Marley, who warns him that unless he changes his ways, the chains he will carry in the next life, will be too much to bear. At midnight on Christmas Eve he will be visited by three ghosts.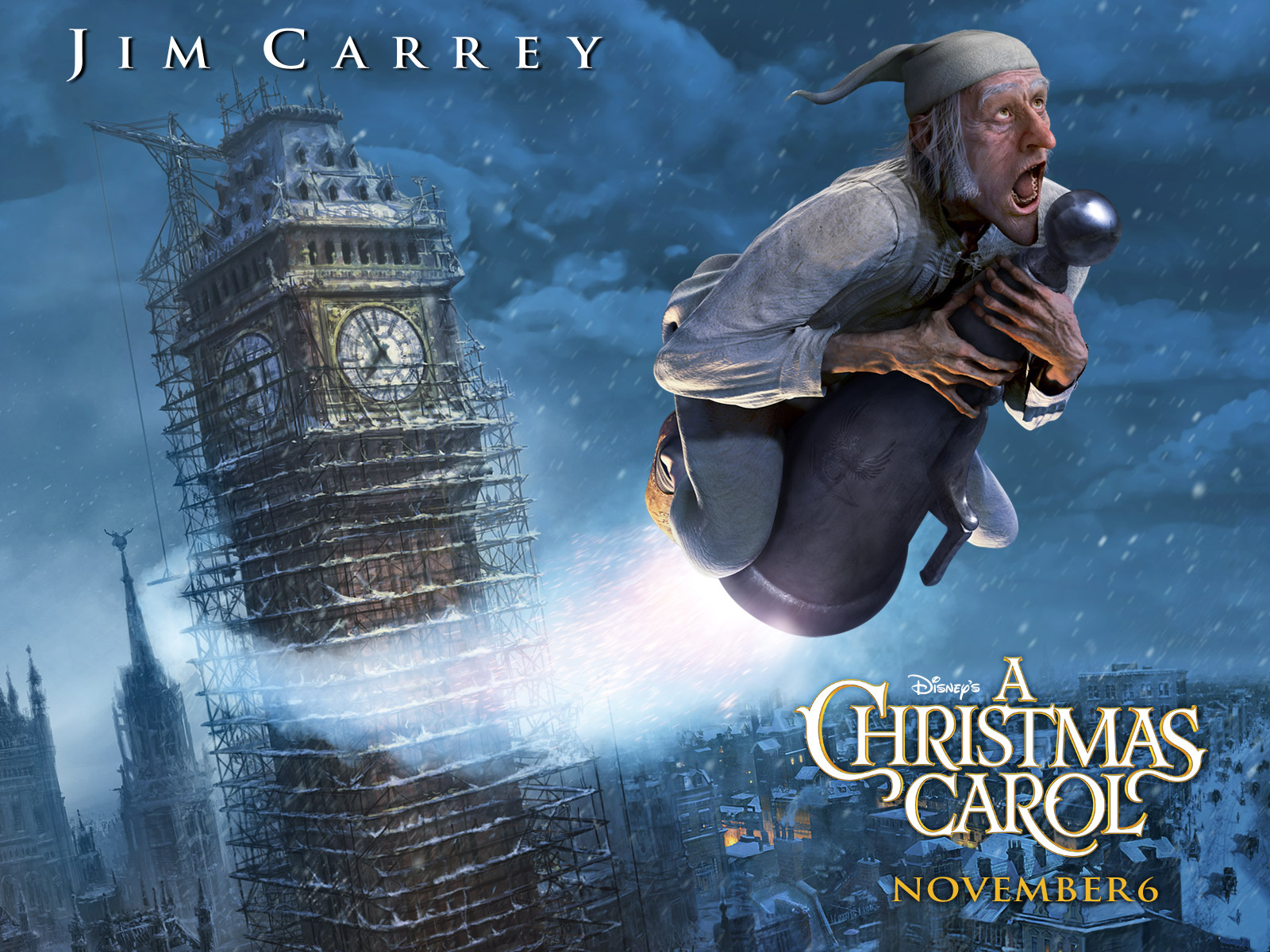 As far as the performances go, Carrey does the job well. He's great as the skeletal skinflint, Ebeneezer Scrooge, performing with the over-dramatic theatrics you come to expect from him. He also plays a few other characters, including the somewhat annoying Christmas Past ghost.  While it is made in a more unique fashion to other adaptations of the Dickens classic, it it doesn't bring anything new to the table. It disappoints me that Zemeckis  has said that he will only work with motion capture technology from now on, as he is the director of one of my all time favourites (Back to the Future, of course!). Although the story telling possibilities are endless when your actors are in the dotted spandex suits, but other than the semi-realistic movements of the characters, it's really no different to standard animation. Not that I have anything against animation, some of my favourite films are animated, but if it's suppose to look realistic – dead lifeless eyes excluded -, then make a live action film. When it comes down to it, it's the same old tale, and with it being initially released as in 3D, there is plenty of 'item pointing/hurtling towards the screen', making it seem somewhat more of a gimmick. It passes the time nicely and is fun to watch with the kids, but in the end, is just another Christmas Carol , which we've already seen several times before.
Rating: