Friday After Next (2002)
Directed by: Marcus Raboy
Written by: DJ Pooh, Ice Cube
Starring: Ice Cube, John Witherspoon, Mike Epps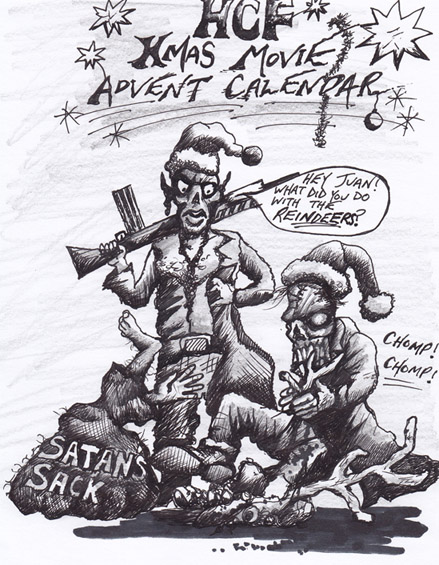 Friday After Next is the second sequel to Friday, the Ice Cube starring, South Central set, stoner comedy. Following on from Next Friday is the Christmas themed finale to the series.  It's Christmas Eve, Craig (Ice Cube) and Day-Day (Mike Epps) are now sharing an apartment and are starting new jobs as security guards at a local strip-mall. Their day gets off to a bad start however, as in the early hours of the morning, they are robbed by a Santa-suited criminal, who not only gets away with all their Christmas presents, but the boys' rent money as well. After the police are called, things get worse as their stash is confiscated and the landlord is on their case for the rent money. Not only that, the landlords brick shit-house built son, Damon (Terry Crewes), has just been released from jail, so if the rent isn't paid, they'll be getting a visit from him.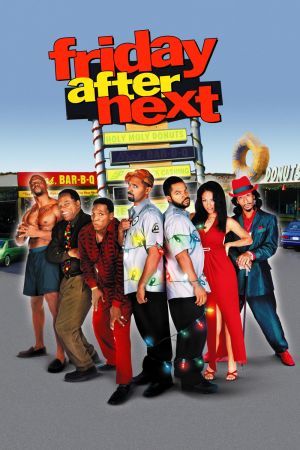 While there are quite a few laughs to be had, even more so with the addition of a few beers, this really doesn't measure up to the previous instalments. This could be down to the film being a bit too slapstick in comparison to the other Friday's, or just that it's a weaker script (the film was written by Ice Cube). Although it's set at Christmas, it's just the back drop rather than the theme as most of the films short running time focusses on Craig and Day-Day as bumbling security guards. Much like the story arc of Next Friday, there's some mild peril thrown in but you know nothing bad is going to happen to the boys and that everything is going to work out in the end. While it may not get you in the festive mood – the only snow we see is sprayed on shop windows, it is L.A. after all – it does pass the time quite nicely. Decent post-pub entertainment.
Rating: