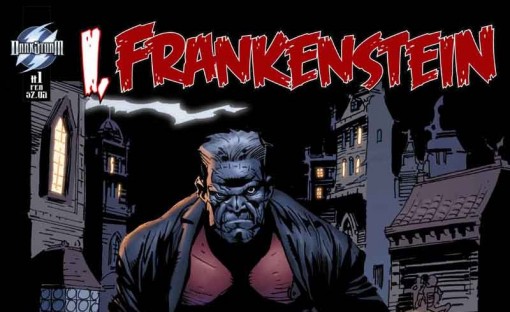 'I, Frankenstein' effects to be created by special effects wizards behind 'The Matrix' & 'The Hobbit'
Special effects group Mega Effects, the people behind all of The Matrix films and the upcoming Peter Jackson film, The Hobbit, recently announced that they will be doing the special for I, Frankenstein. The big budget horror is based on a graphic novel written by Kevin Grevioux, the guy who also co-created the Underworld franchise.
Stuart Beattie (Tomorrow When the War Began) will direct the inventive take on the Frankenstein story, and Aaron Eckhart has already been cast as Adam in the film. Other names attached include Bill Nighy, Yvonne Strahovski, Miranda Otto and Socratis Otto. The film is due for release February 2013, so stay here for more news on the films as it happens.
Here is what Mega Effects recently posted on their Facebook page:
We are really excited to announce that Make-up Effects Group have been given the job to create all the special make-up effects for the feature film I, Frankenstein. We've already created some cool conceptual demon sculptures that Stuart (director Stuart Beattie) and the team loved. Currently we are developing the Frankenstein "look" for actor Aaron Eckhart. It's about to go into life-casting over-drive, as all the actors come in to have their head casts done. MEG are looking forward to doing something very special for the show.
Synopsis:
An unlikely hero comes to the aid of humankind as a race of supernatural creatures look to take over the Earth.
In the film Eckhart plays Adam, Frankenstein's creation and he is being hunted by Demons who want to learn the secret of his creation so they can build an army of the undead, recreated in the same way. Nighy will hopefully be playing a Demon Prince.
By Matt Wavish