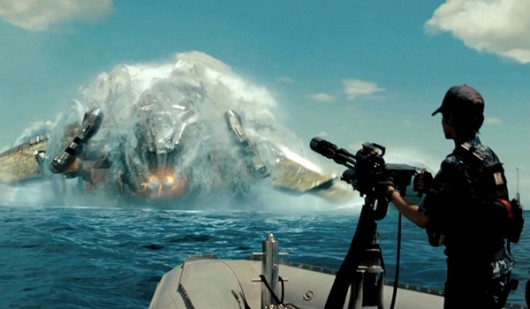 It's funny how trailers are made to cater for the country it is being released in, and while I thought the UK trailer for Peter Berg's Battleship was kind of cool, you should see the Japanese trailer! I have included it here for your viewing pleasure, and you can enjoy all the new footage which is added to this trailer, making the film look even more awesome!
Battleship arrives in UK cinemas 20th April. Check out the previous trailers here
Based on Hasbro's classic naval combat game, Battleship stars Taylor Kitsch as Lt. Alex Hopper, a Naval officer assigned to the USS John Paul Jones; Brooklyn Decker as Sam Shane, a physical therapist and Hopper's fiancee; Alexander Skarsgard as Hopper's older brother, Stone, Commanding Officer of the USS Sampson; Rihanna as Petty Officer Raikes, Hopper's crewmate and a weapons specialist on the USS John Paul Jones; and international superstar Liam Neeson as Hopper and Stone's superior (and Sam's father), Admiral Shane.
Synopsis:
A fleet of ships is forced to do battle with an armada of unknown origins in order to discover and thwart their destructive goals.
By Matt Wavish