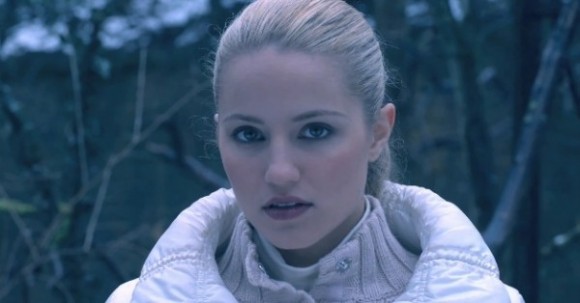 Chris Briant's The Hunters is heading to the UK, and you can set a date on your calanders of 9th Janary, for that is when the film will be available to rent and buy. Amazon.co.uk have the film listed as £7.99 right now, so don't forget to pre-order for their price guarantee.
A terrifying horror film with twists and turns, the film stars Dianna Agron (TV's "Glee") and Steven Waddington (Sleepy Hollow). After deciding to spend their last day together in a place that was once off limits, a group of high school friends find themselves hunted in the woods.

Synopsis
Finally coming to a close on their high school years, a group of friends decide to spend time in the one place that was forbidden as kids – the woods. They come upon what they believe is an abandoned fort, until they find the walls dripping with blood and decomposing bodies lining the floor.
Clearly they've made a mistake but find themselves trapped by the people who call the fort home – the hunters.
By Matt Wavish
[youtube]https://www.youtube.com/watch?v=GQRxHzfHSHI[/youtube]