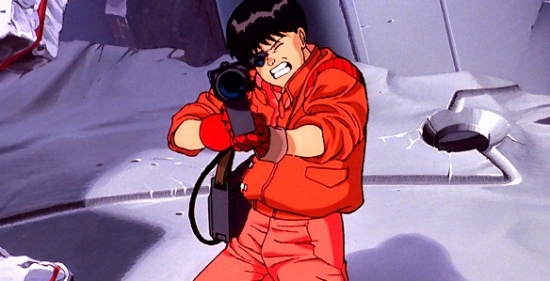 One minute it is on, then it is off, will the American version of Katsuhiro Otomo's Akira ever actually get made? Well, after recent news, it would appear not. The project has already gone through two directors in Albert Hughes and Ruari Robinson, and after Warners decided the budget was far too big, Hughes left and was replaced by Jaume Collet-Sera (Unknown, Orphan) who managed to reduce the film from a mega budget two part epic to a single film. He also reduced the films budget to $90 million.
However, according to The Hollywood Reporter, Warners have shut down the project and sent everyone home. No one knows yet if this is for good, or whether they are working to further reduce the budget. There are rumours that Warners want to bring the budget as low as $60 million, and it would appear that director Collet-Sera and the producers (including Apian Way's Jennifer Kiloran Davisson and Mad Chance's Andrew Lazar) are sitting down to iron out the script in the hope of meeting the budget requirements. Harry Potter's Steve Klove's did a rewrite a year ago of the script, but it is unclear if he will return to help out.
Collet-Sera came very close to begin filming, with Tron Legacy's Garrett Hedlund already signed to star, and Helena Bonham Carter, Kristen Stewart and Ken Watanabe working out deals to appear. All this bad news sounds like Akira will never get made, however sources close to the project said : "It's a very resilient movie, Warner Bros. just won't let it die."
More on this as it develops.
By Matt Wavish