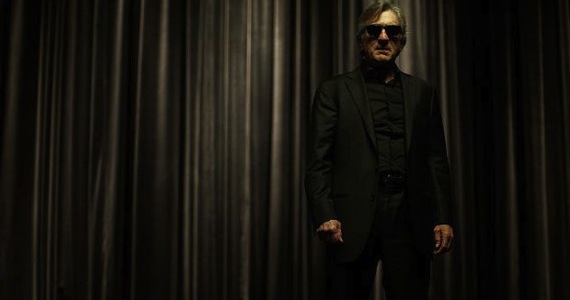 Rodrigo Cortes stunned audiences with his superb thriller, Buried, and is hoping to do more of the same with his latest movie Red Lights. A trailer was released a while ago, and even though we have a full synopsis, it is still unclear exactly what this film is about. Mystery is a good thing, and a new clip was revealed recently to coincide with the films Sundance premier last week, which still doesn't help explain much!
A couple of images were also revealed, as well as a international one-sheet which is a huge improvement on the intriguing yet basic original poster. Word of mouth after its premier has been mixed so far.
The impressive cast includes Sigourney Weaver, Robert De Niro, Cillian Murphy, Toby Jones, Joely Richardson, Leonardo Sbaraglia, and Elizabeth Olsen.
Synopsis:
Two paranormal fraud investigators, the veteran Dr. Margaret Matheson (Weaver) and her young assistant, Tom Buckley (Murphy), study the diverse phenomena of metaphysics with the intention to demonstrate its fraudulent origin. Simon Silver (De Niro), a legendary psychic, perhaps the most famous gifted of all time, returns after thirty years of mysterious absence to become the world's greatest challenger to orthodox science and professional skeptics. Tom begins to develop a dense obsession to silver, whose magnetism is enhanced dangerously with each new manifestation of inexplicable dark phenomena.
(Source: Bloody Disgusting)
By Matt Wavish