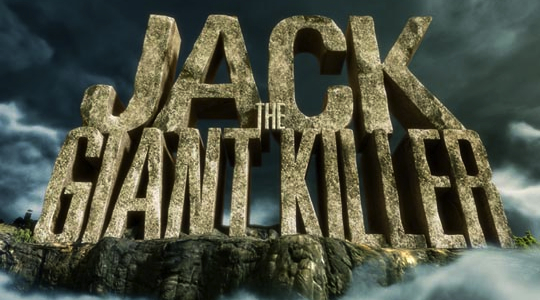 Director Bryan Singer's Jack the Giant Killer looks like it will be a lot of fun, however we will now have to wait a lot longer to see it. Warner Brothers recently announced that the proposed release  date of 15th June 2012 has now changed, and have pushed the film way back to 22nd March 2013. Bugger!!
Darren Lemke wrote the screenplay and Nicholas Hoult, Stanley Tucci, Ewan McGregor, Warwick Davis, Bill Nighy, Ian McShane, Ewen Bremner, Eddie Marsan, John Kassir and Eleanor Tomlinson all star, quite an impressive cast I must say!
Synopsis:
"Jack the Giant Killer" tells the story of an ancient war that is reignited when a young farmhand unwittingly opens a gateway between our world and a fearsome race of giants. Unleashed on the Earth for the first time in centuries, the giants strive to reclaim the land they once lost, forcing the young man, Jack, into the battle of his life to stop them. Fighting for a kingdom, its people, and the love of a brave princess, he comes face to face with the unstoppable warriors he thought only existed in legend–and gets the chance to become a legend himself.
By Matt Wavish