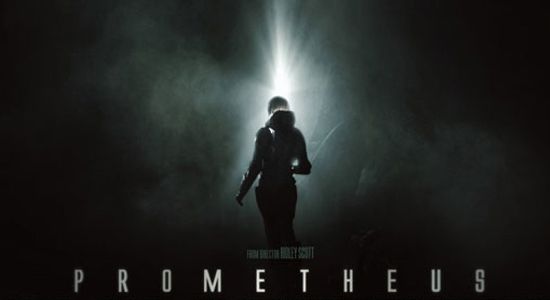 As we still wait for confirmation as to whether Prometheus is indeed a prequel to Alien, everyone is looking for clues to prove that it is. Director Ridley Scott is cleverly not saying anything, and it would appear he has also ordered his cast and crew to play on their words as to only confuse us more. I think it is a great marketing idea, and I hope they can keep this up until the final film arrives in UK cinemas on 1st June.
That said, the latest image published does go some way to show off the Alien connection, if you look closely enough. Check out the image at the bottom of this post and look past Noomi Rapace and take a closer look at the wall on the left of the page. What's that? Space Jockey's my dear friends, Space Jockey's. The alien race which crash landed the ship found in the original Alien film are right there, do we really need any more proof than that? I am sure Scott has his reasons for posting this image, so again, let's not be too hasty about the Alien prequel idea just yet.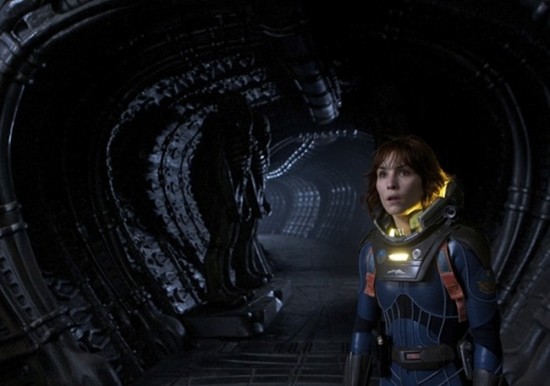 Check out all our previous stories, including the stunning trailer, here
Prometheus, stars Noomi Rapace, Michael Fassbender, Charlize Theron, Idris Elba, Patrick Wilson, Logan Marshall-Green, and Ben Foster, and will arrive in UK cinemas 1st June 2012.
Synopsis:
Ridley Scott, director of 'Alien' and 'Blade Runner,' returns to the genre he helped define. With 'Prometheus' he creates a groundbreaking mythology in which a team of explorers discover a clue to the origins of mankind on Earth, leading them on a thrilling journey to the darkest corners of the universe. There they must fight a terrifying battle to save the future of the human race.
By Matt Wavish