I'm Dead, Io Sono Morta (2011)
Directed by: Francesco Picone
Written by: Francesco Picone
Starring: Elisa Forti, Federico Mariotti, Stefano Martinelli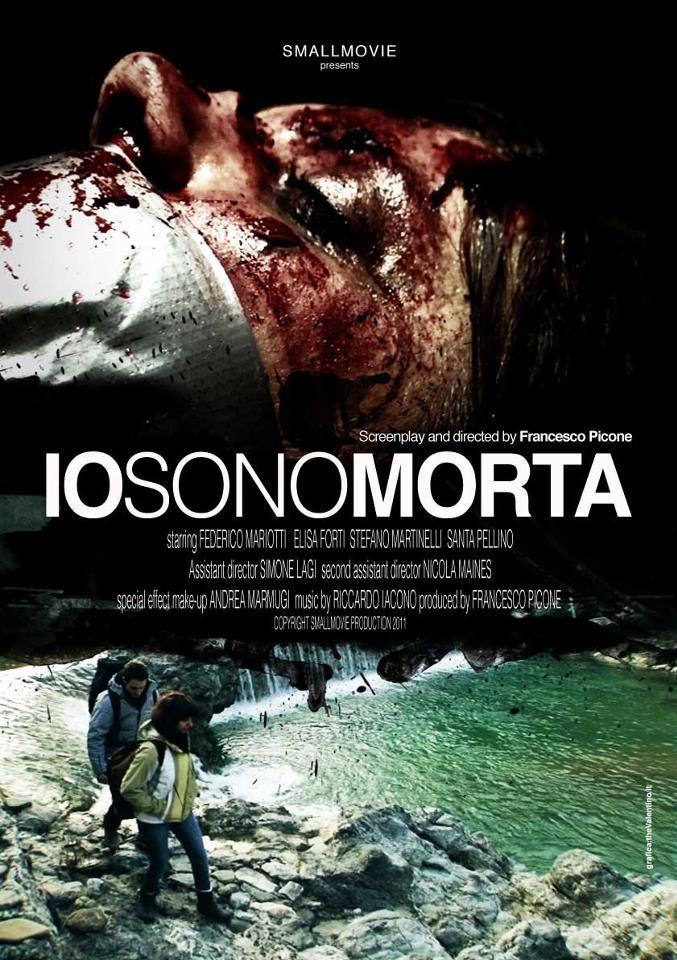 Io Sono Morta (I'm Dead) (2011)
Directed by Francesco Picone
Written by Francesco Picone
Starring Federico Mariotti, Elisa Forti and Stefano Martinelli
[youtube]https://www.youtube.com/watch?v=KcsRDtzmbKo[/youtube]
Two twenty-something best friends, Lisa (Forti) and Andrew (Mariotti), decide to take a hike in the beautiful woodlands and find a perfect spot to set up camp. Whilst setting up, Andrew builds up the courage to confess his love for Lisa and how he wants to be more than just friends. However, Lisa isn't too impressed by her friend's confession and storms off into the woods. Andrew sits alone on a log, contemplating how he may have ruined their friendship for good, when he hears Lisa screaming from deep within the woods. Andrew jumps to his feet and rushes deeper through the foliage to find his friend. SNAP! A hunting foot trap snaps on Andrew's leg bringing him to his knees as he is slowly dragged away in excruciating pain. What lies in store for him and Lisa is worse than they could have imagined, as their perfect afternoon descends into a nightmare…
What stood out for me as soon as I laid eyes upon this short film was the cinematography. The film is so beautifully shot with a variety of angles that ooze style and professionalism without going overboard. The director Francesco Picone makes good use of his surroundings and embraces the eeriness of the quiet, tranquil natural environment. Likewise in later scenes, he also uses closed in spaces to heighten the claustrophobic intensity to mentally send shivers down our spine. However, the film is not without graphic gore and we are treated to a brick to the face and the pulling off of fingernails. Whilst not gratuitous, this short is definitely not for the faint of heart.
Whilst watching Io Sono Morta, it reminded me of a film called Shadow by fellow Italian, Federico Zampaglione. However, I prefer Io Sono Morta to that film, as in seventeen of its minutes, Io Sono Morta fulfilled a storyline and left me completely satisfied with what I'd just watched. The acting was solid from all involved and I could feel the pain and emotion from Federico Mariotti's character as he bares witness to the torture of the woman he loves. The make-up effects used on this film were tastefully done and had a realism when applied to the actors. The set pieces were well presented and used for dramatic effect to tell the story in an interesting way without being too artsy and a dramatic score laid the finishing touch to an incredibly well made short movie.
After witnessing what Francesco Picone can create in such a short amount of time on a shoe-string budget, I look forward to seeing more of his work and hopefully a feature length film. This director and writer certainly has the eye for the world of film.
For more info on Io Sono Morta, visit the official Facebook