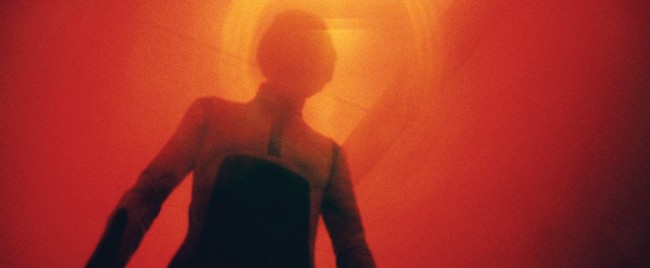 Its been a long time since we heard anything on director Panos Cosmatos' ultra intelligent looking sci-fi Beyond the Black Rainbow, but that has all changed now. The film is getting ready to begin a limited theatrical run in the US, and to get the interest of fans again, a full length trailer has just been released.
We brought you the first trailer way back in May last year, and you can view that equally stunning trailer here.
This is one of those films which I simply cannot wait to see, it appears to be very 70's and 80's influenced, very different, dark and intelligent and highly original. An acquired taste then, but a film which will no doubt please those it is intended for. Cosmatos also wrote the film, which stars Michael Rogers, Eva Allan and Scott Hylands. Here in the UK we await a release date.
Synopsis:
Set in the strange and oppressive emotional landscape of 1983, Beyond The Black Rainbow is a Reagan-era fever dream inspired by hazy childhood memories of midnight movies and Saturday morning cartoons.
Deep within the mysterious Arboria Institute, a disturbed and beautiful girl (Allan) is held captive by a doctor in search of inner peace. Her mind controlled by a sinister technology. Silently, she waits for her next session with deranged therapist Dr. Barry Nyle (Rogers). If she hopes to escape, she must journey through the darkest reaches of The Institute… but Nyle won?t easily part with his most gifted and dangerous creation.
By Matt Wavish