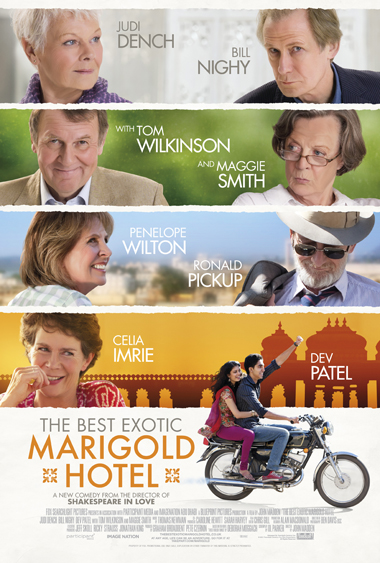 This light-hearted comedy drama has the most star studded cast you could ever dream about. British acting veterans Dame Judi Dench, Bill Nighy, Maggie Smith, Tom Wilkinson, Penelope Wilton and Ronald Pickup all star in THE BEST EXOTIC MARIGOLD HOTEL from director of Shakespeare in Love and The Debt, John Madden.
For a disparate group of English pensioners, retirement takes an unconventional turn when they abandon their homeland, enticed by advertisements for THE BEST EXOTIC MARIGOLD HOTEL, a seemingly luxurious sanctuary for "the elderly and beautiful" in Jaipur, India. On arrival, they discover that the hotel falls somewhat short of the romantic idyll promised in the brochure, but they are gradually won over by the ever-optimistic young manager Sonny (Dev Patel), and tentatively embark on a new adventure, finding that life can begin again when you let go of the past.
The film is due for release in UK cinemas tomorrow and we've got 3 new clips to share with you.