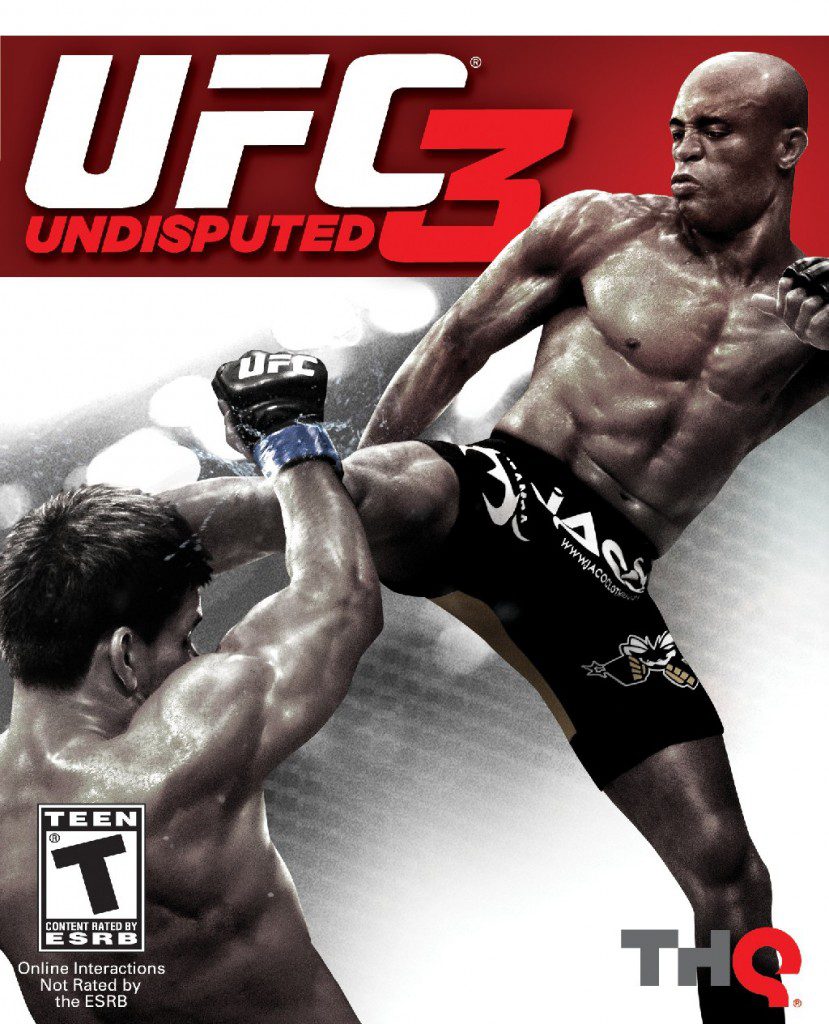 THQ – Yukes – PS3/Xbox 360- Out 17th February
MMA, the most brutal of one-on-one fighting sports has become more and more mainstream over recent years. Nothing is more evident of that when video games start appearing, and now THQ have released their third title in the UFC franchise.
To start things off, you have the option to go through vast tutorial lessons, which for those who have yet to play the UFC games, or are completely green to sport as a whole, is a must, at least for the beginners tutorial. The lessons are extremely comprehensive and there's a lot to take in, but once you've been in a few fights, it starts to come naturally.
There's plenty of game modes to choose from, and the one that will probably take most of your time up is the Career Mode. This is where you create a fighter, or choose from one of your favourites, and take on a career path where you go in for as many honours as you can get. There's more to it than just fighting various opponents. Career mode takes you and your fighter through many aspects of working your way up to being an Ultimate Fighting Champion. Starting out as an amateur, you make a name for yourself by taking part in fights, but between each fight, you must train to improve your physical condition as well as strength. On top of that, there's the opportunity to join an MMA training camp, one of several of the world famous camps where the actual UFC fighters train, as well as the various chances to improve the fighters techniques and skills at several of the other training camps.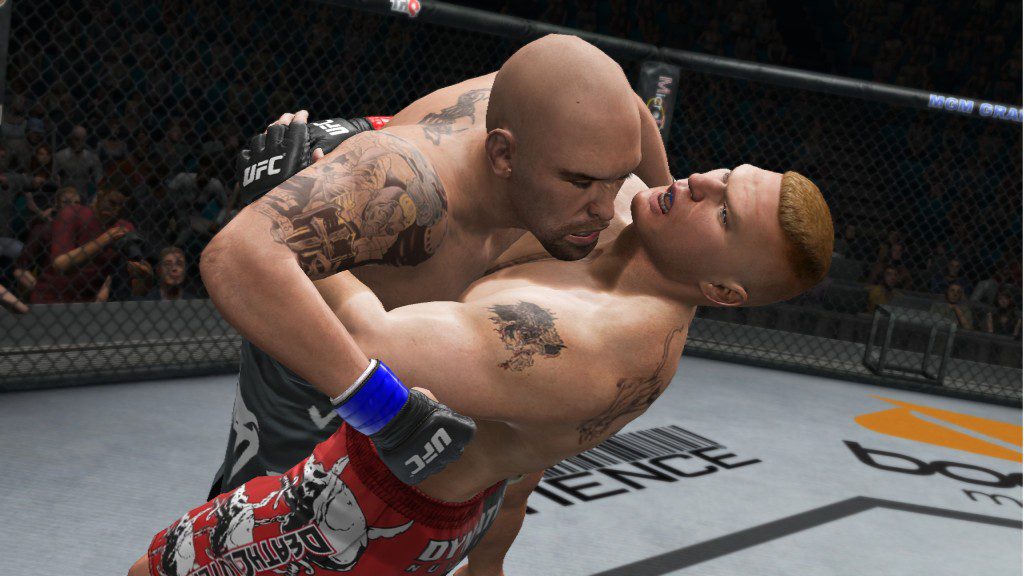 What makes it the most compulsive mode and what gives it that 'just one more go' factor, is when you're on a roll, you really want to see how you get through the next fight. It can take a while before your first title challenge, but once that's done and you've claimed your first belt, it becomes compulsive to play on and defend your title and go for more glory. On top of that, there's sponsorship too. Sponsorship earns you Cred, which is the currency in Career Mode, and this allows you to purchase new items, unlock bigger sponsors and better training methods. The more sponsors you have plastered over your fighters clothes and gear, the more Cred you earn. Cred is also acquired through winning fights. At first Career Mode feels like quite a shallow experience, as its very easy just to get through fights by pummelling the crap out of the opponents face. Once you make it to the big time however, it's time to mix things up, otherwise your opposite number will make extremely short work of you.
[youtube]https://www.youtube.com/watch?v=6bQvlJn8IHk[/youtube]
The Career Mode is really where the game is at its best, but there's plenty more to choose from. If its a quick fix of a title chase you're after, then there's Title mode and Title Defence. Title mode is a short series of fights, whereby the player must compete in a certain number of fights, to get to the top of a league table, and knocking the current title holder off the top spot. There's nothing like training etc. between fights, it's just straight into the action. Once this has been achieved, Title Defence is unlocked. And in case you hadn't guessed already, this is the same as Title mode, only you have to remain defending champion. Other modes include Tournament, which is a simple round robin tournament, where you fight your way to the final. Events mode is where you can create your own event, including choosing the amount of fights, what venue and what type of fight it is. On top of all that is Ultimate Fights. This mode gives you the opportunity to recreate classic fights from both UFC and Pride history, where you are given specifically requested moves to pull off at certain points in the fight, and not only do you get to recreate the fight, you can switch between each fighter when the fight is taking place.
Elsewhere, you can take the fight online and play against friends or get matched up in ranked fights as well as taking your career fighter online. As with the previous game however, there's the dreaded Online Pass, so those obtaining the game through the pre-owned market will no doubt have to pay to play online.
While not quite on the same level of visual excellence as EA's superior Fight Night franchise, UFC Undisputed 3 does boast some decent graphics, and although not quite photo-realistic, the developer does a great job with fighter likenesses. Overall, there's a lot here to keep UFC fans happy, but for the uninitiated will have limited appeal. It's a solid fighting game and makes brilliant use of its licences, and as the sport grows in popularity, it seems the games get bigger, too.
8/10