Rising up from the Friday 6th of April are a putrid plethora of zombie movies, both contemporary and classic, celebrating the popularity of one of the genre's most enduring archetypal villains. The season reflects the diverse range of metaphors these ungodly creatures represent – from the breakdown of society to our addiction to consumerism and taste for the military.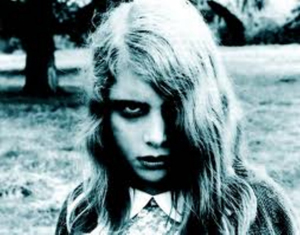 6th Apr @ 22:55 – NIGHT OF THE LIVING DEAD (1968)
The season kicks off with the genre classic, George Romero's NIGHT OF THE LIVING DEAD. It's 1968 and America watches horrified as grimy black and white news footage from Vietnam reveals the true monsters in this world – us. It was this political backdrop that spurred Romero to make his ground-breaking movie, harnessing the horror of watching a national disaster unfold on the news – before it comes knocking on your own front door.
6th April @ 00:50 – ZOMBIE KING (2003)
Enter a world of high camp populated by masked wrestlers, spunky tattoo babes and a legion of flesh-eating zombies as Ulysses and his bizarre masked outfit of muscle men and women investigate a zombie outbreak in a small American town. Directed by Stacey Case.
13th April @ 22.55 – STAG NIGHT OF THE DEAD (2011) *UK TV PREMIERE
A mix of 'The Hangover' with 'Night of the Living Dead' is how Neil Jones' sexy zomedy STAG NIGHT OF THE DEAD has been described. Stag nights are messy affairs at the best of times, but in this movie party tricks go beyond leaving your best mate naked on the M4 – as the Stags sign up for a dodgy game of Zombal at a shady military base. Naturally, a stripper comes along for the ride.

13th of April @ 00:55 – CITY OF THE LIVING DEAD (1980)
Horror maestro LUCIO FULCI throws open the gates of Hell, unleashing a plague of Zombies, in this notorious 'Shock and Gore' masterpiece. In the sleepy village of Dunwich, the dead are rising, local girls are vomiting entrails and the town misfit is about to get his brains drilled out. Will they find a way to stop the rotting hordes before everyone in town gets devoured? Flesh-splattered zombie insanity from the King of Euro-Terror.
(20th April @ 22:55 – COWBOYS & ZOMBIES (2011) *UK TV PREMIERE
The third UK TV premiere in the season is COWBOYS AND ZOMBIES, where Cowboys and Indians have to bury the hatchet in order to fight the Undead. A meteor crashes in the dusty gold-mining town of Jamestown and Mortimer, a trigger-happy bounty hunter, gets more than he bargained for when he finds the locals turning into flesh-eating zombies. Directed by Rene Perez.
20th April @ 00:35 – ZOMBIES! ZOMBIES! ZOMBIES! (2008)
A drug experiment gone wrong produces a league of bloodthirsty zombies. It is up to a small band of exotic dancers trapped in a gentleman's club to fight back. Together they must rely on their wits and skills to survive the night, and pray that they don't become victims of the flesh-eating zombies. Directed by Jason Murphy
27th April @ 22:55 – APOCALYPSE OF THE DEAD (2009) *UK TV PREMIERE
Shot in Serbia, lending it a real political edge. Director Milan Todorovic says his 'biohazard zombie thriller'. Was inspired by the dire ecological situation in his hometown. Definitely a film for zombie aficionados as it stars the now legendary Ken Foree – who found fame in George Romero's hugely influential Dawn of the Dead – here he is in action as Agent Reyes.
27th April @ 00.50 – DEAD HEIST (2007) *UK TV PREMIERE
The final UK TV premiere in the Season of the Dead blends a traditional bank heist movie with zombies, with a bit of hip hop thrown in for good measure. Directed by Bo Webb, the film stars Big Daddy Kane – one of the most influential golden age rappers, who puts in a memorable performance as Hunter – a mysterious bad boy and something of an expert on zombie scum.
TV: Sky 319 / Virgin 149 / Freesat 138