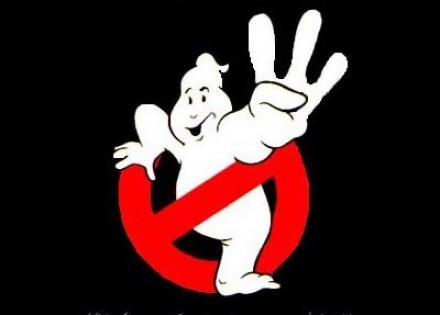 This is all just getting silly now, and way out of hand, and even though I would be very pleased to see Ghostbusters 3 actually see the light of day, I have been teased far too much now. All this "yes it is happening", "no it isn't" nonsense is taking its toll, and if anything, fans are getting sick of it. Look, if it aint ever gonna get made then just say so, alright!
Sorry about the rant, but it seems every few weeks we are given hope, and then a few weeks later that hope is crushed. Before what I have to report today, Dan Aykroyd pretty much closed the book on the third film, with a statement back in February given to the Daily Telegraph, which went like this:
"I honestly don't know. At this point it's in suspended animation. The studio, the director Ivan Reitman and Harold Ramis feel there must be a way to do it, but Bill Murray will not do the movie. He doesn't want to be involved. He's got six kids, houses all over America. He golfs in these tournaments where they pay him to turn up and have a laugh. He's into this life and living it. I know we'd have a lot of fun [but] I can't be mad at him. He's a friend first, a colleague second. We have a deep personal relationship that transcends business and he doesn't want to know."
All the way through the process the finger seemed to have been pointing at Bill Murray. Aykroyd seems well up for doing the sequel, as does Harold Ramis, and all we have heard is that the one thing holding it back was a decision from Murray. First he was interested, then he wasn't, he read the script, he tore it up, oh wait he hasn't actually read the script etc etc.
Well, after all the ups and downs and yes it will, no it won't crap, we all felt after Aykroyd's comments that that was it, let's forget it and move on. Unfortunately we can't move on and forget because Bill Murray has come out and said to WGN-TV's sports anchor Pat Tomasulo "You can't believe everything you read," When asked again about the Ghostbusters 3, Murray then said "Well, it's a possibility."
For Christ sake! I give up, we could be going on forever about this, let's have a once and for all final, definitive answer, yes or bloody no!!!
By Matt Wavish