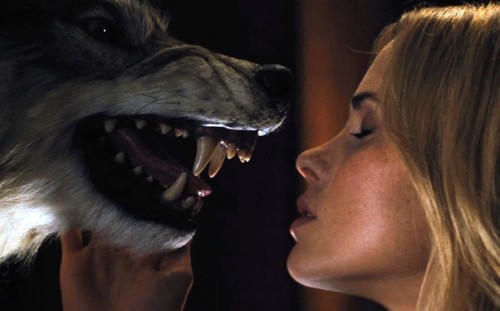 Every backwoods horror features someone like him, the dirty, repulsive gas stop owner who likes to spit on the floor and creep you out, and for some reason they never appear to be very friendly. How all this rudeness is good for business I will never know! Anyway, with just a week to go until Drew Goddard's highly anticipated horror arrives in UK cinemas, a brand new clip has been revealed.
Don't worry, there are no spoilers here, just a horrible gas attendant, being horrible. Check out the clip below, and be sure to read Dr Lenera's review here
Cloverfield writer Drew Goddard is on directing duties, and Buffy creator Joss Whedon co-writes with Goddard. If you would like to read all our previous stories, which include the first full length trailer, then click here. The film stars Chris Hemsworth, Richard Jenkins, Bradley Whitford, Kristen Connolly, Anna Hutchison, Jesse Williams, Fran Kranz, Brian White and Amy Acker.
The Cabin in the Woods arrives in UK cinemas on Friday 13th April.
Synopsis:
"A group of friends at a cabin retreat scratch the surface of something so massive and horrific that they can only begin to fathom it as time quickly runs out. If you think you know this story, think again. 'Cabin in the Woods' is a mind-blowing horror film that turns the genre inside out"
By Matt Wavish