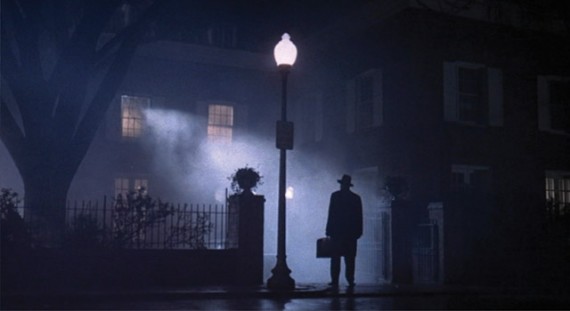 Ross Hughes broke the disturbing news here that the director of Martha Marcy May Marlene, Sean Durkin, was adapting a TV series of William Peter Blatty's classic tale, The Exorcist. Supposedly backed by Morgan Creek and with Roy Lee (The Grudge) producing, the story upset fans all over the world, and rightly so. The Exorcist is an absolute classic, and one which should never, EVER get the remake treatment. Director William Friedkin's version is just too good, and is one of those original films that should be left well alone.
However, back in 2009 it was announced that William Peter Blatty had plans to write and direct a TV mini-series of his story himself, but as yet this has not happened. Now, I would not be one to complain if Blatty himself decided to do it, and besides, he did direct one of the greatest horror's ever made, The Exorcist 3, so I would be very excited to see what he could do with a mini-series of his own story. I just don't feel the TV series by another writer and director would work, even though Durkin clearly has talent, I say leave it alone.
Well, Blatty recently contacted Bleeding Cool to announce that the plans for Durkin to write and direct a ten-episode TV series were false, and that since Blatty owned the rights, it would be impossible for Morgan Creek to go ahead with a TV series without his permission. Blatty did say that he, and Exorcist director William Friedkin were planning to do something with those rights, which means his own planned TV series may still be on the cards.
"Friedkin and I have a new miniseries remake script that we hope will one day be picked up", said Blatty.
So, does this mean that the announcement truly was false, or does this mean there could be a rather nasty legal battle about to happen?
By Matt Wavish