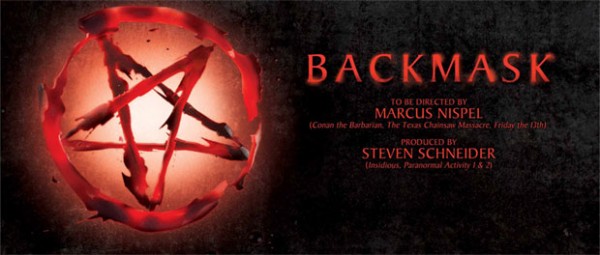 Marus Nispel's (The Texas Chainsaw Massacre, Friday the 13th and Conan remakes) announced last year his plans for a new horror called Backmask. Things went quiet for a long time, until recently when the film seems to have kicked into action again, and news arrived in May that the film had finally begun casting. Today Bloody Disgucting got the exclusive word on the latest names to be attached, and it really is something to get excited about.
Stephen Lang (Avatar, Conan the Barbarian, "Terra Nova"), Kelly Blatz (Prom Night, From Within), Brett Dier, Nick Nicotera (Bitten), Nick Nordella (Greenberg) and Michael Ormsby (The Brothers Solomon) have all been casting alongside previously announced Gage Golightly and Brittany Curran.
The film is written by Kirsten Elms and produced by Steven Schneider (Insidious, Paranormal Activity, The Lords of Salem, The Bay) along with Terry Douglas and Paris Kasidokostas Latsis.
Synopsis:
During a sex, drugs, and rock-fueled party, six small-town teenagers find an old vintage record and decide to play it backwards in order to listen for any subliminal/satanic messages. Lo and behold, a seemingly malevolent spirit quickly infiltrates the group, wreaking havoc as it moves from one body to another. Eventually, however, it's revealed that the spirit in question is actually trying to convey a message….and that the real source of horror isn't particularly paranormal, but rather something (or someone) much closer to home.
By Matt Wavish
(Source: Bloody Disgusting)
(UPDATE) Brittany Curran has just signed on to take the female lead role in the film, she will be playing a girl called Reign. Curran has most recently been seen in TV series Men of a Certain Age, and is also no stranger to horror after appearing in 2008's The Uninvited.
By Matt Wavish