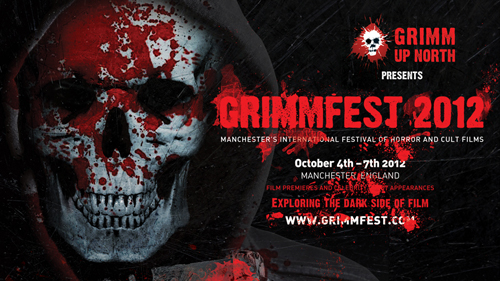 Wah wah wee wah, have Grimm Up North got a treat for you! They've released the first snippets of info about their 2012 Grimmfest festival as well as releasing some festival passes at a bargain price.
This year will see 13 international movie premieres at the festival, which has relocated to The Dancehouse, Oxford St, Manchester this year. There will also be British horror and cult classic strands, celebrity guests Q+A's and signings, competitions, giveaways and much more.
The full line-up of films has yet to be announced, but they have treated us with the news that Clive Barker's NIGHTBREED: THE CABAL CUT, Spanish horror-comedy ATTACK OF THE WEREWOLVES and a HD re-release BASKET CASE will be featured at the 3 day event.
Grimm Up North have a very limited allocation of early bird festival passes available at the incredible reduced price of £45.00 (+£2 booking fee)*. When they're gone, they're gone! They are available at this price, exclusively from the GRIMMFEST website, for a short time only so be quick horror fans!
For more information on the festival and announced films, click here.
*The festival pass allows full access to every screening and event from Friday 5th – Sunday 7th October at the Dancehouse Theatre, Oxford Road, Manchester. Excludes opening night gala on the 4th Oct.