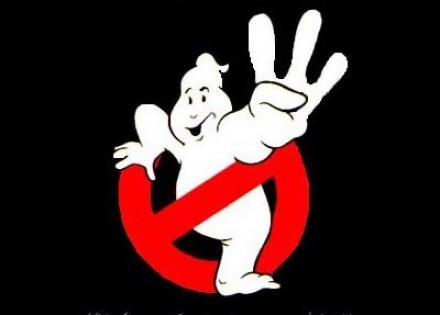 I did say in my last post about Ghostbusters 3 that I will probably not be reporting anymore since everything is on one minute, and off the next. Fans are getting sick and tired of all these empty promises, however today's OFFICIAL news just might have some substance.
A week or so a go I reported that the writers of the third film, Lee Eisenberg and Gene Stupnitsky (Bad Teacher), were now off the project, and Dan Aykroyd had announced there were new writers attached. However, with no official reveal of who the new writer (s) were, I did not exactly believe the story. All that has now changed because word comes today that the new writer is indeed Etan Cohen, and Aykroyd has said the film is once again moving forward, without Bill Murray.
Cohen recently wrote the script for Men In Black 3, and while it is not clear just how much of the script he is re-writing, he certainly knows a thing or two about this style of comedy. Men In Black 3 has been very successful, and Cohen being onboard for Ghostbusters 3 is a good thing. However, with Cohen about to make his directorial debut with Boy Scouts vs Zombies, you have to wonder if he has the time for Ghostbusters 3.
Variety has said that Sony has hired Cohen, so at least it is something concrete, and now just Aykroyd blabbing about the film again.
It has not been confirmed about the plot, but it is likely it will follow the already planned idea of the original Ghostbusters (with or without Murray) returning. The new films story begins when a ragtag group of paranormal researchers reopen the notorious ghost removal service, and a new generation of Ghostbusters is brought on board to be green slimed and trained to contain the mischievous spirits.
Expect plenty more on this as it develops.
By Matt Wavish