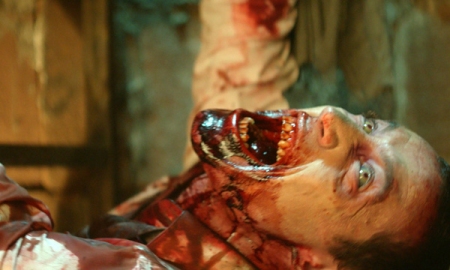 At HCF, we review films all the time and most time without harm (unless it's Salo which made me ill for a whole day).
To my shock, I received an email from PR company Fetch Publicity, with whom we liase with on a regular basis, warning us of an infection spread by the [Rec]3 Genesis discs. See their email below
---
This is an urgent message to anyone who has received a review disc for the forthcoming REC Genesis.
We believe these discs to be contaminated and they MUST NOT BE HANDLED.
This short video shows what happened in our offices at Fetch Publicity to the staff member who mailed out the discs:
This turn of events seems beyond comprehension and we have to put your safety and of the public who may become affected first, so we would be very grateful indeed if you can post this video onto your site.
Also for anyone who believes they may have a disc or knows of someone who has become infected please use the #RECvirus Hashtag on twitter so the appropriate authorities can monitor any spread and send teams where needed.
We do not know how this has happened and we can only try and do the right thing and urge people to spread the word so we can prevent any more horrific deaths.
With profound regrets,
Almar
---
As HCF's Editor-in-Chief, it is my duty to take suitable action and therefore I instruct all members of the HCF team and public to stay away from News Editor Matt Wavish, who handled, viewed and reviewed [Rec]3 Genesis for HorrorCultFilms.
I have promptly locked him in the basement and shifted our staff up to the cushy first floor and brought in a team to seal off the basement to prevent further contamination, although our exposure to Matt since reviewing the disc means we may already be too late.
If you are happy to take the risk in order to view the film, [Rec]3 Genesis is at select cinemas from today and out on DVD and Blu-Ray on 3rd September. You have been warned!