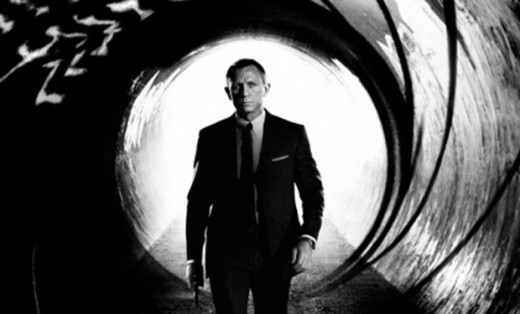 After all the hate mail and complaints from Bond fans after the announcement that Daniel Craig was to replace Pierce Brosnan as Bond, I think the tides have been turned, and Craig has turned out to be one of the best Bond's ever. He brought some terrific realism, emotion and brutality to Casino Royale (one of the finest Bond movies ever), and while Quantum of Solace fell a bit flat, there is no doubt that Craig was an excellent casting choice to bring Bond bang up to date in a post Bourne era.
Many have called for him to continue as Bond for more movies, with a number of people involved in the franchise expressing their wishes to see Craig continue. With Skyfall due in UK cinemas 26th October, the 23rd Bond movie is expected to be one of the biggest yet, and in my opinion it would make perfect sense to see Craig continue in the role. Fan site  MI6 have said that unconfirmed reports are telling them that Craig has indeed signed up for a further two Bond movies, Bond 24 and 25. While this story is not official, MI6 have a reputation for getting their facts right, and have close relationships with those involved in the Bond franchise.
If indeed this turns out to be true, this will put Daniel Craig's Bond film total at five, one movie ahead of previous Bond Pierce Brosnan. However, to be the longest running Bond he would need to sign up for at least two more as Roger Moore appeared in seven Bond movies, while Sean Connery appeared in six (technically seven but Never Say Never Again was unofficial)
If this does work out, then Daniel Craig will be very busy indeed. Backers Sony have expressed a want to get Bond back to the good old days of releasing a new film every two years, something which was interrupted when MGM went through some financial problems. However, both EON productions and Daniel Craig have said they want a longer break between films in order to get the script right, and give those involved a much needed break.
Expect more on this, and hopefully some confirmation soon.
(Source: MI6)
By Matt Wavish