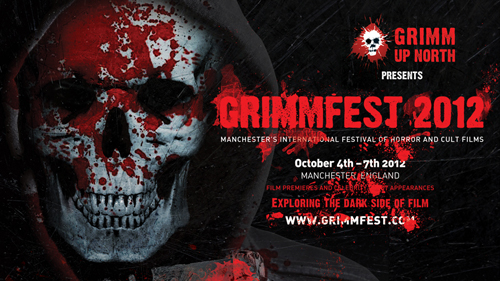 Comedy creature-feature GRABBERS, sci-fi shocker CRAWLSPACE, spaghetti western GALLOWWALKER and body horror short DYSMORPHIA complete the Grimmfest 2012 film festival line-up.
Andy Stewart, friend of HCF and head of film review site ANDY ERUPTS, is pleased to showcase his body horror short Dysmorphia before the Soska Sister's AMERICAN MARY on the Wednesday special preview night before the festival officially kicks off.
Grimmfest 2012 will be held at The Dancehouse, Oxford Rd, Manchester from 4-7th October 2012, with the preview screening on Wed 3rd October at The Stockport Plaza.
The entire schedule can be found here and festival tickets and day passes are now available to purchase on the Grimm Up North website.