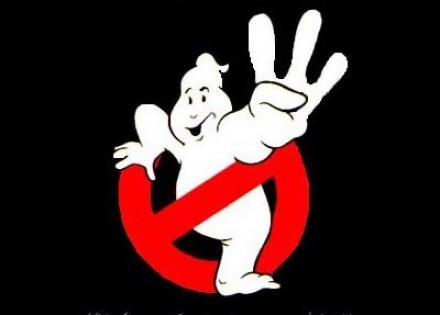 OK, so I will believe this story when it officially actually happens, but according to a story on Deadline, it sounds like Ivan Reitman is planning to begin shooting Ghostbusters 3 next summer. Excited? Probably best to hold on to that excitement until the film actually begins production: we have been teased and promised and let down time and time again, and to be perfectly frank, I am past caring.
However, Deadline reported today that Ivan Reitman's football feature Draft Day is being put in turnaround by Paramount as Ivan Reitman will begin shooting the new Ghostbusters 3 next summer. Believe it or not, this is what has been said.
What we do know for definite is that Bill Murray is most definitely not returning, so a big question mark looms over just how his character will appear in the new film. It was originally thought he would come back as a ghost, but then he might be CGI'd in the film, or possibly brought back by some other means? Whatever the case, the only 100% proof we have so far is that Murray won't be back.
As for the story, it is still not known what direction the film intends to take. It has been reported that a newer, younger crew of Ghostbusters would feature to take over from the old gang, but it is still not clear whether the film will be a reboot, sequel or prequel. Basically we have no idea what the plot will be, so best wait until something official lands.
Etan Cohen (Men in Black 3) is re-writing a script by Lee Eisenberg and Gene Stupnitsky, and Dan Aykroyd, Harold Ramis, Ernie Hudson, Rick Moranis and even Sigourney Weaver are all rumoured to be returning in some capacity.
My advice, get excited by this latest development (I am!!), but take it with a pinch of salt and we can all breath a huge sigh of relief if, and when, the film finally gets behind cameras.