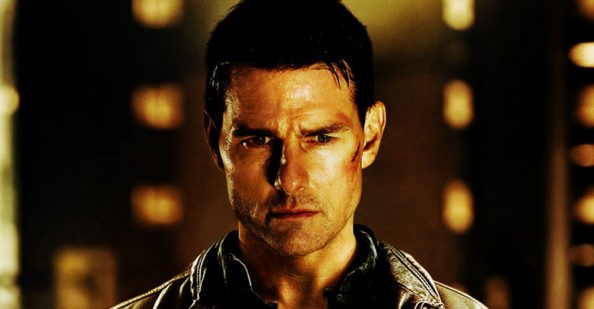 I will be the first to admit that I didn't much care for the first trailer for Jack Reacher, in fact I think it would be safe to say the trailer was actually quite boring. I saw it again last night in the cinema while watching Paranormal Activity 4, and this was the first time I had seen the trailer on the big screen. Again it barely had any impact at all, and the audience talked through it and didn't really appear to give a shit.
However, today a new trailer has been released which thankfully rectifies the rubbish which has come before, and I will happily admit to rather liking this new trailer. It is still not perfect, and I think this film is going to be a hard sell, but it now looks a lot better than it did. I am also reading many websites complaining that Tom Cruise is not really bad ass material, however I suspect those sites may not have seen Michael Mann's awesome film Collateral where Cruise plays a hitman, and is a nasty piece of work. Cruise was terrific in that film, and of course Mann's incredible talent would have got the best out of his actor, but I do believe Cruise can do it again, and I for one am interested to see how this film works.
Directed by Christopher McQuarrie and based on the story by Lee Child, Jack Reacher stars Tom Cruise, Robert Duvall, Rosamund Pike, Jai Courtney, James Martin Kelly, Richard Jenkins, Werner Herzog and Alexia Fast.
The film arrives in UK cinemas on Boxing Day.
Synopsis:
When a gunman takes five lives with six shots, all evidence points to the suspect in custody. On interrogation, the suspect offers up a single note: "Get Jack Reacher!" So begins an extraordinary chase for the truth, pitting Jack Reacher against an unexpected enemy, with a skill for violence and a secret to keep.