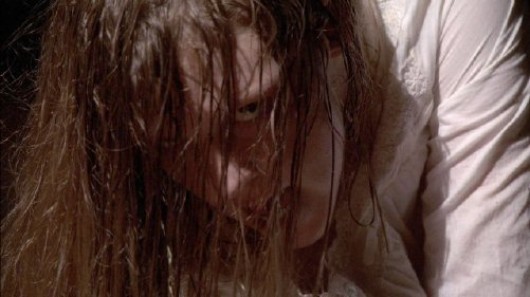 Director Daniel Stamm's superb found footage shocker, The Last Exorcism, divided opinion in the horror world. Some loved it, while others hated it. Me, I loved it, but I am a sucker for both found footage and exorcism horror so it was a win win situation for me!
The sequel has been talked about for some time now, and while the titled of the film "The Beginning of the End" hinted that the new film may be a prequel to the horrific events of Stamm's film, the official synopsis has now been released and says it will be a direct sequel.
Directed by Ed Gass-Donelly (Small Town Murder Songs, This Beautiful City), The Last Exorcism: The Beginning of the End will see Ashley Bell return as Nell Sweetzer, and here she has another case of possession to deal with. Gass-Donnelly also co-wrote the film with Damien Chazelle, and Eli Roth will once again serve as a producer.
Here is the official synopsis which was revealed at the American Film Market:
Eli Roth & Strike Entertainment bring us an even more terrifying and bigger scale sequel to THE LAST EXORCISM that grossed $70 million worldwide. It looks like Nell Sweetzer's last exorcism was not foolproof. She is back… and so are her demons.
Continuing where the first film left off, teenage Nell Sweetzer is found dirty and terrified in the woods having just escaped a demon ritual in which a cult helped her give birth to a demon baby. Confused and scared, Nell is examined by doctors but she doesn't remember much about the previous few months except that as a result of everything, her family is now dead. She is moved into Davreaux – a girls' halfway house in New Orleans, where she will try to put her life back together with the help of the therapist, Frank Merle. She even begins to date a boy named Chris and starts a job at a local hotel.
But something doesn't feel right to Nell. She is being sought after by the demon who possessed her in the first LAST EXORCISM. It wants Nell, but in a different way than before…
(Follow me on Twitter)