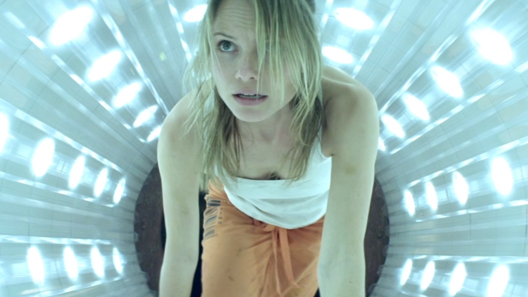 Greg McLean, the director of the classic Australian horror Wolf Creek and its sequel, is about to unleash a new breed of terror with new film Crawlspace. McLean is only on producing duties here, with the directors job going to Justin Dix. The film is about to land on VOD, digital outlets and limited theatres in the US on 4th January, but here in the UK the film lands on both DVD & Blu-ray on 28th January. Check out all the films details below, including the trailer.
CRAWLSPACE comes to us from the producers of extremely successful features like multi award-nominated WOLF CREEK a Sundance premiere and Cannes special feature selection and RED HILL starring Ryan Kwanten (TRUE BLOOD)and an official selection, Panorama, Berlin Film Festival.
CRAWLSPACE is about a group of elite soldiers sent to infiltrate and extract the lead science team from one of Australia's top secret underground military compounds, after it comes under attack from unknown forces. They quickly discover all is not as it seems and the facility is a testing ground for something far more sinister.
Set beneath the real-world military base at Pine Gap. The story follows a small team of elite soldiers who are sent into the bowels of the complex to rescue a top scientist from an experiment that has apparently gone awry. In the bowels of the base they encounter the mysterious survivor Eve. It quickly becomes clear that the facility is a testing ground for something far more sinister. The team must now, with Eve in tow, battle their way through escaped inmates and fight off the devastating psychic attacks rooted in their own darkest, primordial fears.
"CRAWLSPACE is a prime example of the new face of the sci-fi action thriller," said Gary Hamilton, Managing Director of Arclight Films. "It has a rich story line, intense action, fascinating characters and top of the line special f/x via the expertise of one of the best special effects masters in the business, director Justin Dix, whose expertise is evident in two of the STAR WARS trilogies."
CRAWLSPACE is directed by Justin Dix and produced by John Finemore. The film has just been completed and will make its world premiere in Cannes. It is a Wicked of Oz Studios, Wolf Creek and Maker Films production.
WOLF CREEK PICTURES was established by Executive Producer Greg Mclean (director of WOLF CREEK and WOLF CREEK 2 which is currently in pre-production) to foster first time feature directors starting with Patrick Hughes' RED HILL and now, in collaboration with MAKER FILMS and WICKED OF OZ STUDIOS, the debut feature of this exciting new Australian director.
"CRAWLSPACE is a project that I am thrilled to be involved in," said Mclean. "Justin is a filmmaker bursting with talent and great ideas and he's delivered a phenomenal debut film all involved are extremely proud of. He's made a seamless transition from expert special effects creator to powerful storyteller."