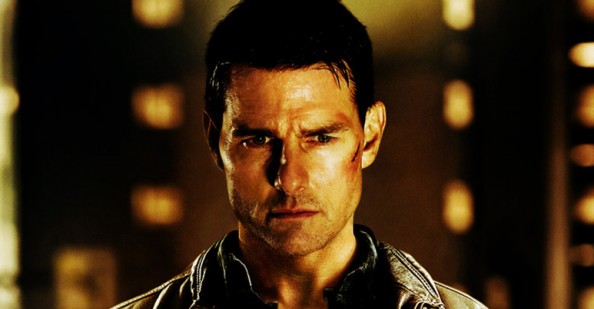 Wanna know exactly who Jack Reacher is? Well my friends you are in luck today! The first clip from the film has been released and it simply features two guys chatting about Jack Reacher, with one of them giving the complete history of the characters achievements. If you didn't know who Jack Reacher was up til no, then this new clip will make everything clear for you.
Paramount release the film here in the UK on Boxing Day, and they are extremely happy with the film and will be releasing it all guns blazing in the hope of grabbing that Christmas rush.
Directed by Christopher McQuarrie and based on the story by Lee Child, Jack Reacher stars Tom Cruise, Robert Duvall, Rosamund Pike, Jai Courtney, James Martin Kelly, Richard Jenkins, Werner Herzog and Alexia Fast.
The film arrives in UK cinemas on Boxing Day.
Synopsis:
When a gunman takes five lives with six shots, all evidence points to the suspect in custody. On interrogation, the suspect offers up a single note: "Get Jack Reacher!" So begins an extraordinary chase for the truth, pitting Jack Reacher against an unexpected enemy, with a skill for violence and a secret to keep.
(Follow me on Twitter)