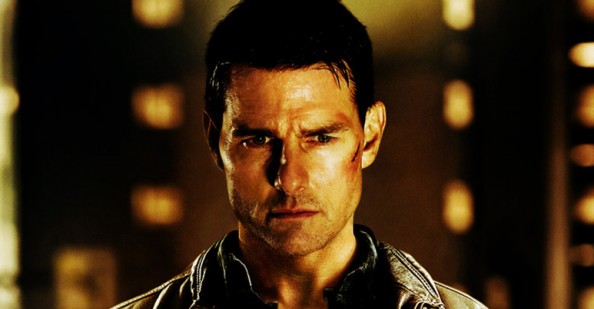 I must say it has been taking a while to convince me, but the more I see of Jack Reacher, the more I like it. There have been complaints at Tom Cruise playing the hulking, seven foot character (Cruise is actually rather short), but the more I see, the more I understand why author of the books Lee Child wanted Cruise to play the part.
Cruise rarely plays bad guys, but when he does, he does it extremely well, so maybe he should be doing it more often. Now, Jack Reacher is not exactly a villain, but he is one bad ass bastard, and Cruise appears to be relishing the role and giving the character some real depth. A new Spanish teaser and a rather cool new clip only emphasize further Cruise's talents. i can honestly say that I am rather looking forward to this now, and with The Hobbit ruling the entire Christmas season, I think Jack Reacher will make a welcome alternative when it arrives in UK cinemas on Boxing Day.
Check out all our related stories here.
Directed by Christopher McQuarrie and based on the story by Lee Child, Jack Reacher stars Tom Cruise, Robert Duvall, Rosamund Pike, Jai Courtney, James Martin Kelly, Richard Jenkins, Werner Herzog and Alexia Fast.
The film arrives in UK cinemas on Boxing Day.
Synopsis:
When a gunman takes five lives with six shots, all evidence points to the suspect in custody. On interrogation, the suspect offers up a single note: "Get Jack Reacher!" So begins an extraordinary chase for the truth, pitting Jack Reacher against an unexpected enemy, with a skill for violence and a secret to keep.
(Follow me on Twitter)