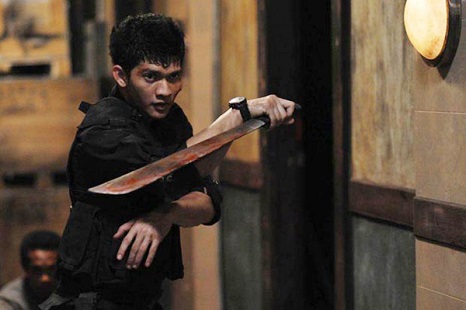 In my personal opinion, Gareth Evans' The Raid was one of the years finest films, and the news he would be directing the second part of a proposed trilogy, Berandal, was almost too good to be true. Thanks to Twitch, we now have some further news on the films cast, and a possible new villain.
It has been announced that Berandal will begin principal photography in the next few weeks, and now a few new names have been added to the cast. Naturally Iko Uwais will be returning, but also coming to join in the violent fun will be Macabre's Julie Estelle as Hammer Girl and Merantau villain Alex Abbad. Also announced to join the cast is The Forbidden Door star Marsha Timothy, and also local stars Mathias Muchus and Tio Pakusadewo.
However, most interestingly is the inclusion of martial arts star Cecep Arif Rahman, who has signed on for a major role. Evans Tweeted the news of Rahman's addition to the cast a while back, and the renowned Silat practitioner is well known all over the world. He regularly visits countries to demonstrate his art and take part in international competitions.
Even more of a hint that Rahman might be playing the villain is the following video, check out the titled of the clip, and then check out Rahman's awesome moves!
Expect much more on The Raid 2: Berandal as it develops.
(Source: Twitch)