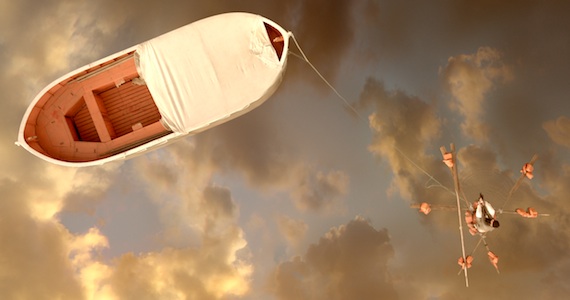 The Academy of Motion Picture Arts and Sciences announced their nominations last week and MPC are honoured to have received two Oscar nominations in the Best Visual Effects category for their work on Prometheus and Life of Pi. The ceremony, now in its 85th year, will take place on 24th February 2013 in Los Angeles, CA at the Dolby Theatre at the Hollywood & Highland Center.
MPC completed over 130 shots in native stereo for Ang Lee's Life of Pi, with the majority of work focusing on The Storm of God and Tsim Tsum sinking sequences. MPC's VFX Supervisor was Guillaume Rocheron.
MPC delivered over 420 shots in native stereo for Ridley Scott's Prometheus. MPC's VFX Supervisors were Richard Stammers and Charley Henley. Richard Stammers was also Twentieth Century Fox's overall VFX Supervisor.
MPC's Global MD Mark Benson said " We are delighted with the nominations, and recognise the inspirational quality of work that our artists, software developers, technologists and producers have delivered working across Technicolor's MPC studios in Vancouver, London and Bangalore under the expert leadership of our Global MD of Film, Christian Roberton."
In what has been an exciting week for visual effects nominations and recognition of MPC's recent work over the last year Life of Pi also won Best Visual Effects at the Critics Choice Awards. Prometheus and Life of Pi were shortlisted in the Special Visual Effects category at the 2013 BAFTA Awards, which take place in London, England on February 10th. MPC also received 6 nominations for Visual Effects Society awards including Outstanding Visual Effects in a Visual Effects Driven Motion Picture for Prometheus and Life of Pi.