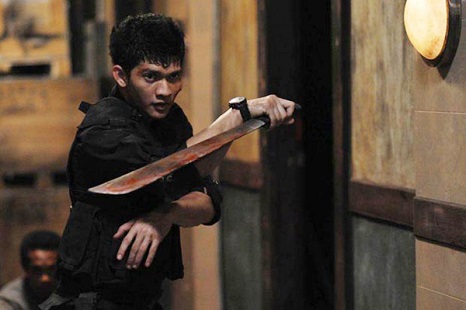 Gareth Evans' The Raid was not only one of the best films of 2012, it is one of the finest martial arts films ever made, and the news of the sequel has got me so excited I can barely think straight.
Berandal is set to begin filming on 19th January, and Evans has taken to Twitter to give a few other clues about the film too:
"Ok Raid 2 tidbit," Evans stated. "We start shooting on January 19th and the first scene takes place 2hrs after the first film ends."
Two hours after the first film ended, man that doesn't give the characters much time to fix themselves up after such a savage battle. Not only that, but Evans gave a cryptic clue as to who will be returning:
"A fishing shack, Rama, Bowo, a zip tied Wahyu and a box of tapes."
Now, as we all know, Rama was played by a returning Iko Uwais, but this also means that Tegar Satrya (Bowo) and Pierre Gruno (Wahyu) will also be returning. Bowo, if you remember, was Rama's brother, and Wahyu was the dodgy squad leader who lead his men into such a savage battle for his own rewards.
Macabre's Julie Estelle will join the cast as Hammer Girl along with Merantau villain Alex Abbad. Also announced to join the cast is The Forbidden Door star Marsha Timothy, and also local stars Mathias Muchus and Tio Pakusadewo.
However, most interestingly is the inclusion of martial arts star Cecep Arif Rahman, who has signed on for a major role. Evans Tweeted the news of Rahman's addition to the cast a while back, and the renowned Silat practitioner is well known all over the world. He regularly visits countries to demonstrate his art and take part in international competitions.
Evans also recently spoke with MTV, here is what he had to say:
"The sequel is going to be a big departure in a way, in that we won't just copy the same formula as the first film," Evans said. "It's not going to be set within one building this time. Everything that was terrifying about the boss in that building in the first movie is small fry compared to the criminal organization we meet in the second film. We take it out into the streets, go much wider and much bigger in terms of the scope."
(Source: MTV)