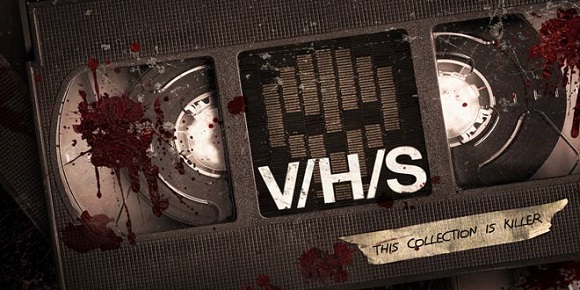 Home of V/H/S: Cellar Rentals Video Store to return for one day only online!
"The scariest, rawest horror movie of the year" (Rolling Stone) has finally arrived! The celebrated portmanteau horror 'V/H/S' is out today on DVD, Blu-ray and download through Momentum Pictures, so make sure you do not miss out on this genuinely terrifying and exhilarating "Surefire candidate for cult status" (4*, Little White Lies).
Having already opened 'Cellar Rentals' courtesy of Momentum Pictures where a rapturous London crowd were transported back to the heady days of searching through racks upon racks of VHS tapes in order to find that perfect Saturday night scare, Fetch Publicity decided that one night in the capital (after a lot of sorrow from people outside London who couldn't come) just wasn't enough, so they are bringing it to you…
To welcome the arrival of a truly "Phenomenal piece of work" (5*, Dread Central), we are reopening the doors to 'Cellar Rentals' on
Friday 1st February
for four hours
from 2pm to 6pm
via
Twitter
, where a hosted nostalgia-thon will allow us all to chat about videos of yesteryear, the arrival of
V/H/S on DVD and Blu-ray
and download plus… the final chance EVER to
win a copy of V/H/S on VHS
in the UK. Simply use the
#InsertVHS4Fear
hashtag from
@fetchpublicity
to join in on the antics. Do not miss out!
Here is a list of the hot topics we'll all be discussing and getting all excited over on Friday:
2.00pm Classic VHS Action Movies
2.30pm Teen Horrors
3.00pm Fantasy Classics
3.30pm VHS Comedies
4.00pm Banned and Confiscated Movies
4.30pm Sci Fi Rentals
5.00pm A John Hughes tribute
5.15pm Horror Franchises – The Sequels
Please note the above times are GMT!