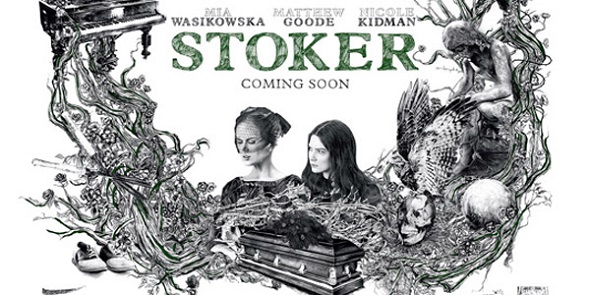 Park Chan-wook's Stoker will have its world premiere at the Sundance Film Festival this Sunday, and I for one cannot wait to hear what people think of the film. It looks truly amazing, and today's new clip only adds to the immense intrigue surrounding this "Hitchcockian" type thriller.
The clip see's Nicole Kidman as Evelyn Stoker pondering why people have kids in the first place. It all seems very insightful, nice and quite heart warming, but just wait until the final moments, a sign that things are certainly not right, and a sign that Stoker is going to be one hell of a ride!
Stoker is directed by Park Chan-Wook, and is based on a screenplay written by Wentworth Miller. The excellent cast includes Nicole Kidman, Mia Wasikowska, Matthew Goode, Dermot Mulroney, Lucas Till and Jackie Weaver. Expect to see Stoker in UK cinemas 1st March 2013.
Synopsis:
India Stoker (Mia Wasikowska) was not prepared to lose her father and best friend Richard (Dermot Mulroney) in a tragic auto accident. The solitude of her woodsy family estate, the peace of her tranquil town, and the unspoken somberness of her home life are suddenly upended by not only this mysterious accident, but by the sudden arrival of her Uncle Charlie (Matthew Goode), whom she never knew existed. When Charlie moves in with her and her emotionally unstable mother Evie (Nicole Kidman), India thinks the void left by her father's death is finally being filled by his closet bloodline. Soon after his arrival, India comes to suspect that this mysterious, charming man has ulterior motives. Yet instead of feeling outrage or horror, this friendless young woman becomes increasingly infatuated with him.
(Follow me on Twitter)