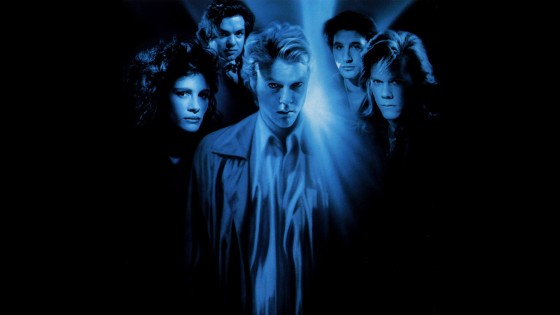 Back in August 2011 news broke that Sony had tapped Source Code writer Ben Ripley to pen the remake of the horror classic Flatliners. The original film, directed by Joel Schumacher, is a classic in every sense. Featuring a young cast of greats which included Kiefer Sutherland, Kevin Bacon, Julia Roberts, Oliver Platt and William Baldwin, Flatliners told the story of a group of scientists dabbling with death. They cam up with a way of dying, and bringing themselves back from death to share their experiences of the afterlife. Naturally things begin to turn nasty as they all start suffering horrific visions and dreams, and they all begin to descend into madness.
The thought of a remake, which was originally planned a a TV series starring Michael Douglas in 2008, seemed ludicrous until news broke that Ripley would be writing. Now the news just got better as Bloody Disgusting is reporting that The Girl with the Dragon Tattoo director Niels Arden Oplev may be on oboard to helm the remake.
After breaking into Hollywood with his stunning adaptation of Stieg Larsson's novel, Oplev has now gone on to direct his first English language film with Dead Man Down, and will also be directing the pilot episode for the Stephen King adapted TV series Under the Dome. However, a remake of Flatliners would be the directors biggest film yet. Flatliners has a legion of dedicated fans, and while a remake could prove tricky for some to accept, in the hands of both Ripley and Oplev, this could turn out good!
(Source: Bloody Disgusting)