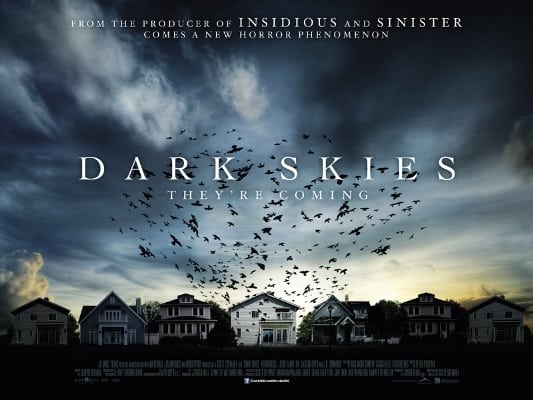 Boy oh boy, have we got some treats for you! As if the onlaught of recent clips and snippets weren't enough, we've got a new disturbing clip from DARK SKIES, were Keri Russell shows around potential house buyers. If you've seen the trailer, then you'll know what follows, but this extended clip really does set the scene which makes the end result that much more freaky!
We've also got a brand new behind-the-scenes featurette from the film with clips of the cast hard at work and interviews with Keri Russell and Josh Hamilton.
From the producer of Paranormal Activity, Insidious, and Sinister comes DARK SKIES: a supernatural thriller about a young family living in the suburbs. Daniel and Lacey Barret and their two young sons witness an escalating series of disturbing events involving their family. Unable to understand what is happening to them their safe and peaceful home quickly unravels and friends turn against them.
When it becomes clear they are being targeted by an unimaginably terrifying and deadly force, Daniel and Lacey take matters in their own hands to uncover the truth and protect what belongs to them.
DARK SKIES is released in UK cinemas from 3rd April 2013
[quicktime width="640″ height="360″]https://video.thinkjam.com/video/momentum/dark_skies/clips/head_banging_640x360.mov[/quicktime]
[quicktime width="640″ height="360″]https://video.thinkjam.com/video/momentum/dark_skies/epk/epk_extract_640x360.mov[/quicktime]