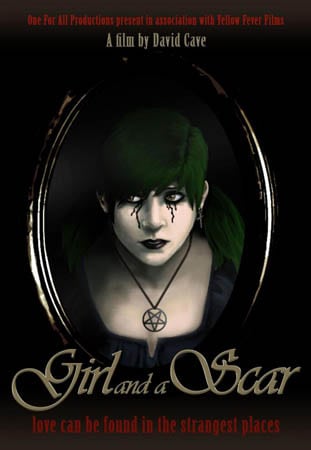 One For All Productions, comprising of actor/drama facilitator John McMahon and David Cave, director of short Dystopia St, have launched an Indiegogo campaign to raise funds to co-finance their new short film, GIRL AND A SCAR.
Short synopsis
'A self-harming goth girl in her late teens suffers a psychological trauma which allows her to enter a fantasy world where her cathartic journey within leads to her finding love and acceptance within her life.'
This live action/animated non-dialogue film is a very visual, imaginative and innovative piece of cinema that revolves around the issue of self-harming, a theme very relevant to contemporary society. Although a very sensitive subject matter, the script aims to tackle this issue in a reflective and creative way offering its target audience a multi-layered narrative that entertains as much as it explores.
In exchange for donations to the movie fund, the filmmakers have various rewards on offer. As with most fundraising campaigns, the bigger the donation, the better the reward.
To find out more on GIRL AND A SCAR visit the official Facebook. If you'd like to contribute, you can do so here