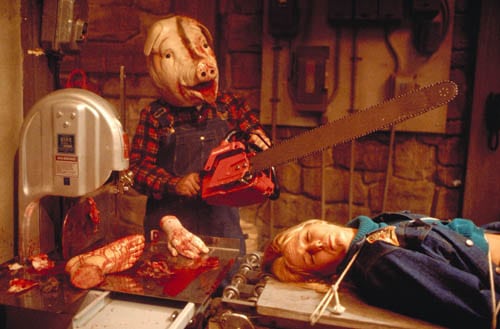 To celebrate Monday May 20th's worldwide Blu-ray premiere of Kevin Connor's horror-comedy classic MOTEL HELL, Arrow Video have unveiled a brand new online trailer showcasing just what their deluxe edition has to offer…
Fully restored and finally available on Blu-ray for the very first time, MOTEL HELL is a prime cut of early 1980's cult cinema. Helmed by British director Kevin Connor and starring a host of drive-in movie legends including Rory Calhoun, it's a bloody, gruesome and unexpected horrific barrel of laughs.
The deluxe dual-format edition of MOTEL HELL includes a wealth of special features and bonus material – director's commentary, filmed interviews with cast members, three new and exclusive featurettes, original trailers, promotional material, a collectors booklet featuring new writing on the film by Kim Newman, and newly commissioned reversible artwork by Jeff Zornow.