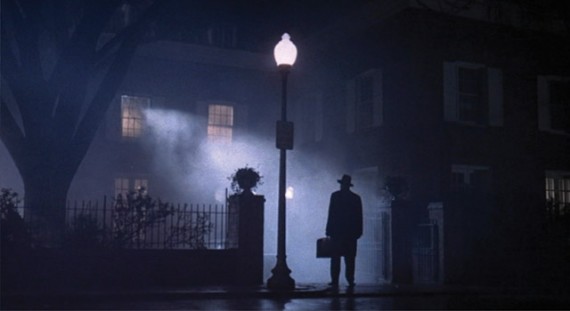 The Exorcist is without a doubt my most favourite horror film, and continues to this day to scare the shit out of me. In fact, the older I get, the scarier the film becomes!
Now, while just about every classic horror film seems to be getting the remake, reboot or re-imagining treatment, thankfully William Friedkin's masterpiece has stayed safe. However, last year there were rumblings of  TV series in the works, and now those rumblings have resurfaced.
Deadline is reporting that as we mark the 40th anniversary of the classic horror, a TV series based on William Peter Blatty's terrifying best seller is brewing once more. Last year Morgan Creek, who own the rights to the property, were shopping a limited TV series with Sean Durkin (Martha, Marcy, May, Marlene) writing and Roy Lee (The Departed,  Quarantine, The Woman in Black, The Ring, The Grudge) producing.
Now Morgan Creek and Roy Lee have found a new writer, Jeremy Slater (The Fantastic Four reboot), and word is he has a brand new take on the material. Broadcast and cable networks are very interested.
Thankfully though, as  TV series this won't feel quite as bad as a proper remake of the film, and I must admit to being slightly intrigued.