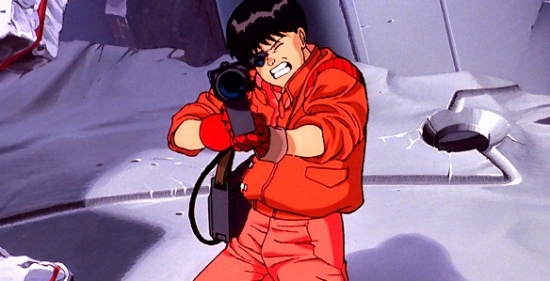 It has been well over a year since there was any news on Warner Brothers' movie adaptation of Katsuhiro Otomo's Akira, and the last piece of news was that the film had yet again been halted. The Akira movie was originally set to have a mega budget of $180 million when Albert Hughes was due to direct, but Warners wanted to bring the cost down, and so Jaume Collet-Serra (Unknown, Orphan) was brought on to direct instead.
Collet-Serra managed to adjust the films budget to a much smaller $90 million after the script had some adjustments made, but the director was in high demand after just finishing Unknown which starred Liam Neeson, and in January last year, Akira was shut down for a second time, and Collet-Serra went on to direct the thriller Non-Stop. The film again stars Liam Neeson, and is due for release early next year.
It is said that Collet-Serra could not wait around for further changes to Akira to be made, but now it seems like Warners are keen to have him back. Desperate to keep the budget down, the studio at one point were looking to have Catfish and Paranormal Activity 3 & 4 directors Henry Joost and Ariel Schulman make Akira, knowing of their skills at making low budget look good. However, Variety is reporting that Warners were very happy with Collet-Sera's vision, and a gap in his schedule has meant he could be free to take on Akira once more.
Collet-Serra is currently in pre-production on the crime pic "Run All Night" with Neeson, Joel Kinnaman and Ed Harris and would do "Akira" afterwards in spring of 2014. It is unknown what the new budget would be.
WB acquired the potential tentpole project for a seven-figure sum from Japanese manga publisher Kodansha in 2008. Set in New Manhattan, the cyberpunk sci-fi epic follows the leader of a biker gang who must save his friend, discovered with potentially destructive psychokinetic abilities, from government medical experiments.
Appian Way's Leonardo DiCaprio and Jennifer Davisson Killoran are producing with Mad Chance's Andrew Lazar. Katsuhiro Otomo, who wrote and directed the 1988 Japanese anime pic of the same name, will exec produce.
Back when Collet-Serra was attached, he came very close to beginning production, and had Garrett Hedlund (Tron Legacy) attached to star. Helena Bonham Carter, Kristen Stewart and Ken Watanabe were working out deals to appear. It is unknown if any of these actors will be attached should production finally get started on Akira.