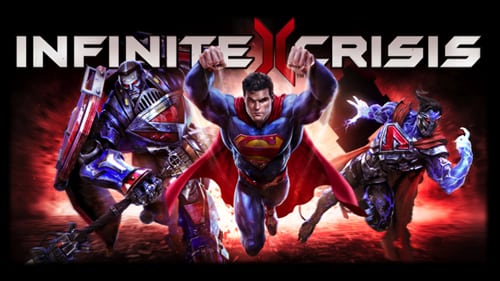 THE COMPETITION HAS NOW ENDED.
To celebrate the launch of the beta for MOBA PC game INFINITE CRISIS, we've got 10 beta keys to give away to our lucky readers!
Infinite Crisis is an all-new multiplayer online battle arena (MOBA) game developed by Turbine, the award winning studio behind free-to-play online games including The Lord of the Rings Online™. Infinite Crisis is a free-to-play game that features a deep roster of DC Comics characters and is scheduled for release in 2013 for the PC.
Infinite Crisis is a new entrant into the wildly popular MOBA genre that delivers a heart-pounding competitive player vs. player battle experience set in the legendary DC Multiverse – a world in which familiar DC Comics characters have been reimagined in startling ways. Featuring a wide variety of DC Comics heroes and villains, Infinite Crisis puts players in control of twisted incarnations of their favourite characters throughout the Multiverse such as Nightmare Batman and Gaslight Catwoman, playing in league with well-known characters including Green Lantern and The Flash.
The first 10 people to contact us via Twitter, Facebook or comment below with the correct answer to our question will receive a beta key for Infinite Crisis.
And the easy peasy question is:
From which brand of comics are the characters in Infinite Crisis from?
As soon as all 10 beta keys have been won and claimed, we'll end the competition. Good luck!
THE COMPETITION HAS NOW ENDED.