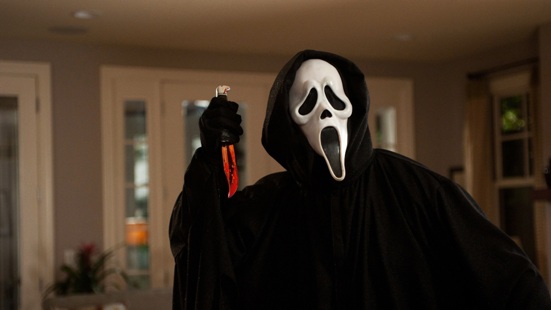 Whether you want another Scream movie or not, talk of a fifth film has been around for some time, and no doubt it will eventually get made. However, things appear to be taking their time, and it sounds like Harvey Weinstein wants to get things moving sharpish.
At the Zurich Film Festival in Switzerland, Weinstein spoke with Indiewire about what is happening with Scream 5, and it would appear that his brother and boss of the Weinstein's, Bob, is the one holding things up.
"I'm begging him to do the movie and just end it," he reveals. "We've milked that cow."
It would appear that while the majority of Scream 4's cast could return for the fifth film, Harvey is happy to kill them all off and be done with the franchise. "Everyone lived in 'Scream 4," he said, so to have the franchise end with all the major characters being killed off would be an awesome finish, don't you think?
Those looking for more Scream in the nearer future should know that a TV series is being developed by MTV, with Wes Craven himself  possibly on board to direct the pilot. It was announced in July that Jay Beattie and Dan Dworkin were writing the series.