7th Day (2012)
Directed by: Jason M. Koch
Written by: Mark Leake
Starring: Chaka Balmani, Daisy Gibb, Josh Davidson, Mark S. Sanders, Michael Brecher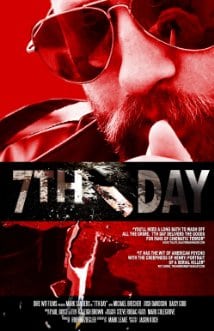 7TH Day (2012)
(TBC) Running time: 80 minutes
Director: Jason M. Koch
Writer: Mark Leake
Cast: Mark S. Sanders, Chaka Balamani, Michael Brecher, Josh Davidson, Daisy Gibb
There have been countless films about serial killers, some of them can be really good, others can be disappointing. Jason M. Koch's second film as director is thankfully one of the more interesting serial killer movies, because it dares to be a little different. Here we learn the daily routine of serial killer Allen Dean (an excellent Mark S. Sanders), and we spend seven days with him as he talks us through his struggles with killing, working and finding a girlfriend. Told through the eyes of Dean, we witness him casually reveal his inner most thoughts to a bizarre imaginary interviewer. There is a level of intense dark comedy here, and much of what Dean tells us is shocking, frightening and often so ridiculous you have to take it with a pinch of salt. He introduces himself as "Hi, I'm Allen, and this is what I do", which already gives a strong hint that Koch intended for some of this to be slightly funny.
What Dean reveals is the workings of a serial killer like never before: complaining about being bored, shy and unable to talk to girls (which leads him to rape) and making every excuse under the sun not to be normal. A loner and a shy, quiet man, this is an honest portrayal of a serial killer who openly admits to enjoying what he does, and does not hide the fact that he relishes in it. In fact, he talks us through the best way to catch and kill his "selections" with a proud, happy way about him. If this sort of honesty makes you uncomfortable, then this film is not for you. However, disturbing as this film can be, if you have a dark sense of humour, then you just might buy in to the black comedy element here too. Although a very twisted sense of humour is required!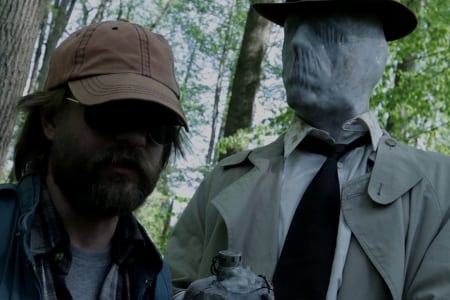 Allen works as a dishwasher at a local bar and restaurant, he is content to not amount to much, and spends his days when not at work drinking, watching TV, taking drugs and heading out for the occasional kill. He doesn't need to kill too often, so that's a good thing, but he complains at the fact the need to kill keeps getting stronger, and he finds himself searching for "selections" increasingly more than usual. We join him as his desire to kill is peaking, and his tempers are rising due to a work colleague bullying him, the girl he loves making fun of him, and his drug dealer pushing his buttons. He tells us that these people have no idea who he is, and if they did, then they wouldn't treat him like dirt. A classic case of someone so detached from reality, any rage building up inside is bound to lead to bad things. In his head he believes that the reason Denise (Gibb) won't go out with him is because she likes him too much, and feels he could do better.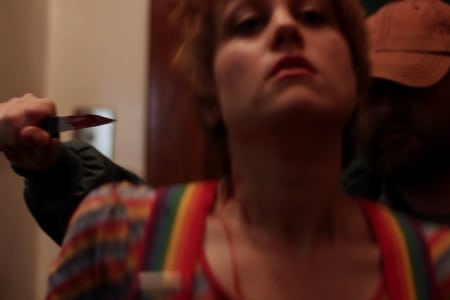 Allen makes up all these excuses in his head, justifies all his shortcomings with delusional nonsense, and it is quite pathetic really. However, he is a master when it comes to killing, and when the films violence does happen, it can be quite disturbing. A scene where he literally slices up a female victim in his basement is almost unwatchable, and later on when his urges lead him to attempted rape, the event is highly upsetting. Dean carries out kills with cold precision, and while they don't always go to plan, he has had plenty of practice: "my first kill was age 11, although it took me a few years to overcome the fear of getting caught". He now feels he is some sort of superman, able to kill at will without any worry of consequences. He has got away with it for so long it is now second nature, and disturbingly, all he wants now is to make the news and become famous, as a serial killer. In a haze of booze, drugs and a disgusting house, the thought of becoming a celebrity, and having his fifteen minutes means just as much to him as the love of Denise. When it becomes apparent he may get neither over the course of these seven days, this is when he becomes desperate. But, there are also a few hunts that he may actually want to change his ways, but being a serial killer, can he really change? "I'm the one who decides!" he says in a fit of rage with one victim: an unsettling and highly disturbing outburst which outlines his need for power over people.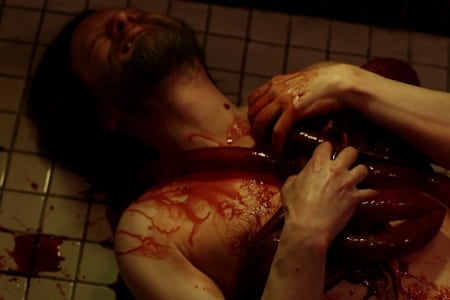 7th Day is brilliantly filmed with no gimmicks and no fancy effects. It is as straight and honest as they come, and minimal music and faded colourings really add to the films overall cold atmosphere. Sanders is terrific as Allen Dean, and in a strange sort of way, you can't help but take his side, or even sympathize at times, and those feelings are probably the most disturbing of all. You're supposed to hate him, despise him and be shocked at his actions but he has a charm, a charisma that is almost childlike, and in a way you kinda feel sorry for him. That is the brilliance of 7th Day:  a film about a serial killer who sort of becomes your friend thanks to his honesty and openness. It is a clever, bold idea that really pays off here. It may be a little too indie for some, but fans of unique cinema will certainly respect what Koch is trying to achieve, and I believe he does it. An interesting character study of a serial killer living in la-la land, totally cut-off from normality. Great stuff
Rating: